For the week ending October 1, 2021
Featured Video of the Week
"4 Tips to Maximize Your Home Sale"
By Vyral Client Erin McKeon
In this video, Vyral client Erin McKeon from Walnut Creek, California discusses the best strategies you can use to maximize your home sale: make buyers feel at home, keep the house clean, ensure buyers have plenty of time to see the house, and price it right. She leads with a summary of the market and why you should care about maximizing your home sale, which gives great context to the video. Erin delivers her message well and with great audio, lighting, and a nice background which brings it all together to create a wonderful video. Great work, Erin!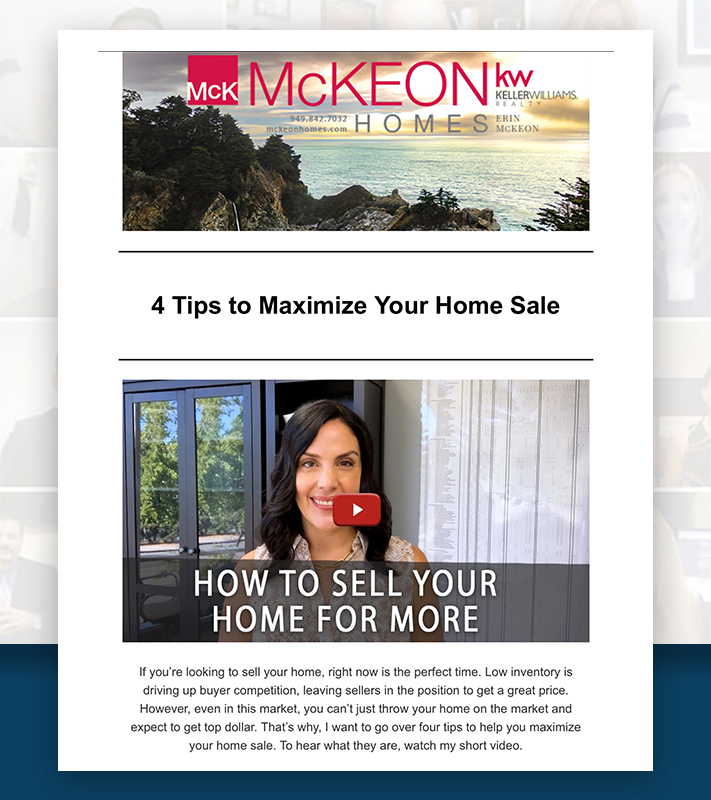 ---
Real Estate News Story
A story to share with local commentary/insight for your database
Real Estate Agents Gear Up for Fight to Save Their Commissions
"Justice Department probe, civil lawsuits pose a challenge to real estate industry practices"

---
Best Video Topics
Top 5 topics that performed well this week
1. What are some mistakes to avoid when selling your home?
2. In what ways does a changing real estate market affect homebuyers?
3. How can you use good debt to your advantage?
4. What are the best practices for selling a home during a divorce?
5. How do you choose the right contractor?
---
Client Success Story
Brad Brethouwer's Home Price Update
This week, we're highlighting Vyral client Brad Brethouwer from Deforest, Wisconsin, and the email that he sent out last week. Last Wednesday, Brad launched a home price update email detailing to his database what supply, buyer demand, and seasonal shifts on the horizon look like. Not only was his open and click rate high, but it got him quite a bit of new lead traffic with people filling out the home value reports and searching for available homes through his links. Buyers and sellers are always very interested in these kinds of emails, so when in doubt, a home price update can produce some great results, as we see here. Nice job, Brad!
Module #2: Seller Lead-Generation
September 20: Buying a "likely to sell" homeowner list
September 27: Sending them direct mail so they call you
October 4: Hiring a calling assistant to prospect for you
October 11: Facebook ads for instant offer seller leads
October 18: Outbound, cold email so they reply to you
---
Client Reviews & Stories
More nice things clients told us this week
TESTIMONIAL: "Onboarding was the best experience I've ever had with any vendor I've worked with." - Tom Tezak | Lifestyle Maui Real Estate Team
---
Webinar Replay
Keeping it Real: Getting the Most Out of a Platform w/ Craig Schneider
Watch live every other Thursday at 1pm CST on Real Geek's Youtube channel.
---

Get More Sales From Your Database
We'll help you get more sales from your past clients, sphere, and warm lead database with done-for-you video, email, and social media marketing. It takes minimal time. You also get our 90-day 100% money-back guarantee so there's zero risk of losing money if you're not happy for any reason.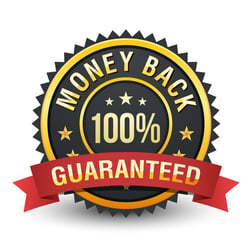 Let's talk about the results you can reasonably expect with our Official Video Marketing Plan we'll implement for you.
---
If you were forwarded this email and would like to get our updates directly, with a copy of our Official Video Marketing Plan, click here to join our mailing list.
Have a question? Simply reply to this email.
Thank you!
The Vyral Marketing Team