For the week ending October 16, 2020
Featured Video of the Week
"Is Now the Time to Buy?"
By Vyral Client, Shelly Holz
Shelly Holz in Minneapolis, MN starts off this video with a real question that her team is being asked by clients. This topic isn't only relevant, because real people are asking this, but also because she ties in the current interest rates, making this a timely video that can really help prospective buyers. When answering the question, Shelly also fully explains what buyers need to take into consideration when thinking of taking advantage of the record low interest rates. Overall, this short video is timely, relevant and extremely helpful to her audience. Well done!

---
Recommended "Best" Video Topics
Top 3 topics that performed well this week
1.Do I really need to put 10% down on my first home?
2. Will COVID permanently change the housing market?
3. What are the benefits of accepting a cash offer?
---
Vyral Marketing Classroom
How to Build a Website that Generates Seller Leads
with Frank Klesitz, CEO Vyral Marketing
Clients, log in and watch the full replay or request to attend live classroom lessons for free.
Upcoming Marketing Lessons
Module #4 - Database Marketing Plan


October 5: Building a video blog that generates leads
October 12: Sending video email that's opened and clicked
October 19: How to properly advertise your video on Facebook®
October 26: How to mail a monthly letter to your database
---
Client Success Story
Vyral Client Lori Mode in Sacramento, CA has been having more conversations with clients and leads than ever before. Before hiring Vyral, Lori didn't have a huge social media presence. Since having her educational videos posted on her Facebook and Instagram accounts, she's noticed an uptick in engagement on those platforms which is leading to more valuable conversations and bringing a new generation of buyers and sellers into her database.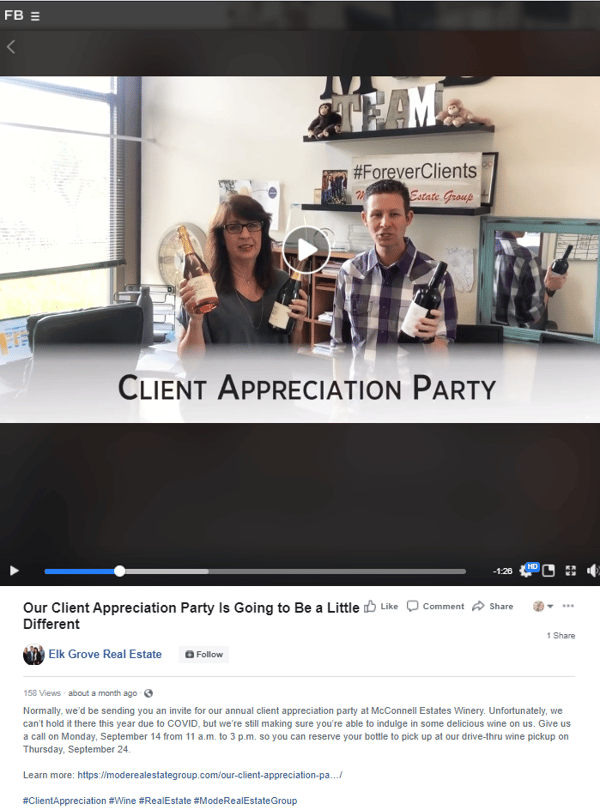 ---
Client Reviews & Stories
More nice things clients told us this week
TESTIMONIAL: "The level of service, instruction and finished product I have received from Vyral Marketing is the best & most unique I have ever received from any other marketing company. My only regret is not signing up sooner." - Quincy Smith | Era Matt Fischer Realtor
TESTIMONIAL: "Excellent service! They hold you accountable to doing the videos, give you great ideas for content and do all of the work for you! They'll pull a fresh list from whatever CRM you operate on, edit the videos, promote on all of your social presence. Highly recommend, it's a terrific way to stay in contact with your database." - Tim Peirce | The Peirce Group
TESTIMONIAL: "Only choose Vyral if you are looking to take your referral business to the next level! They are prompt, professional, and always looking to improve your business." - Amy Wengard | Amy Wengard Group
---
Upcoming Events and Webinars
Unofficial Real Geeks User Conference
October 20 & 21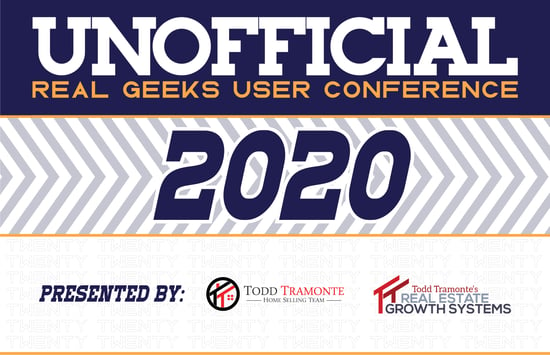 Frank is speaking on how to export and clean your email database, along with writing a reconnect email to start your database marketing plan on the right foot while generating leads.
---
Vyral Marketing Workshop/Mastermind
January 22nd 2021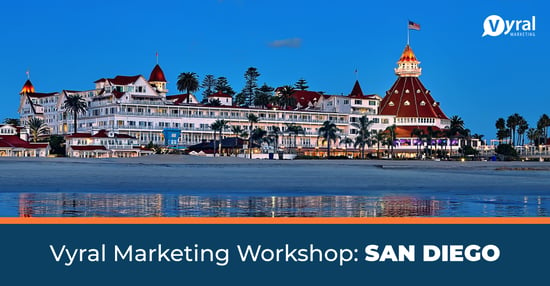 Join Frank Klesitz at the Hotel Del Coronado for a day of masterminding and marketing implementation with a small group of 6 top producing real estate agents earning $500k+ GCI or selling 75+ homes a year. Includes private yacht cruise. Clients get a $300 discount. Promo code provided on registration page.
---
Approved Sponsor
Real Estate Snail Mail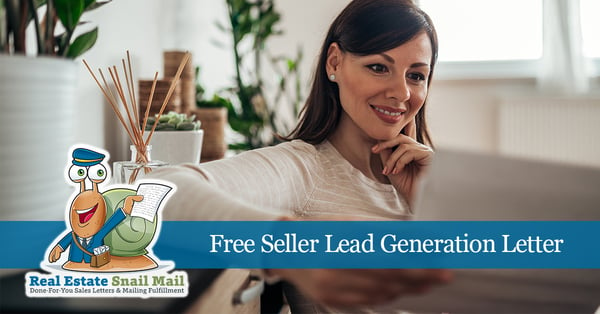 Need to build your listing inventory? RESM will write and then mail a 100% custom, locally relevant seller lead generation letter to a "likely to sell" direct mailing list you approve. Homeowners will call you to sell their home within a few days. Your first letter is free to test response in your market - simply pay printing and postage.
---


Get More Sales From Your Database
We'll help you get more sales from your past clients, sphere, and warm lead database with done-for-you video, email, and social media marketing. It takes minimal time. You also get our 90-day 100% money-back guarantee so there's zero risk of losing money if you're not happy for any reason.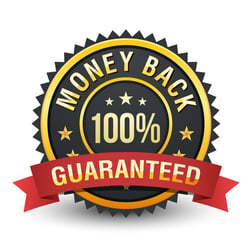 Let's talk about the results you can reasonably expect with our Official Video Marketing Plan we'll implement for you.
---
If you were forwarded this email and would like to get our updates directly, with a copy of our Official Video Marketing Plan, click here to join our mailing list.
Have a question? Simply reply to this email.
Thank you!
The Vyral Marketing Team