For the week ending October 29, 2021
Featured Video of the Week
"3 Reasons to Get Pre-Approved Before Buying"
By Vyral Clients Rob Hale & Nathan Jensen
This week's featured video comes from Vyral clients Rob Hale and Nathan Jensen in Arizona. Rob is a Realtor at Elite Results Realty, and Nathan is a senior mortgage broker at Waterstone Mortgage. In the first half of the video, Rob does a great job explaining the reasons why it's wise to get pre-approved for a mortgage before even starting the home-buying process. The second half of the video is filmed by Nathan. He has some great points and promotes his services as well. This is a perfect example of how to partner with someone else in the real estate industry while using Vyral's services. Their video is very well put together, with nice b-roll footage, fantastic video quality, and clear audio. Great job Rob and Nathan!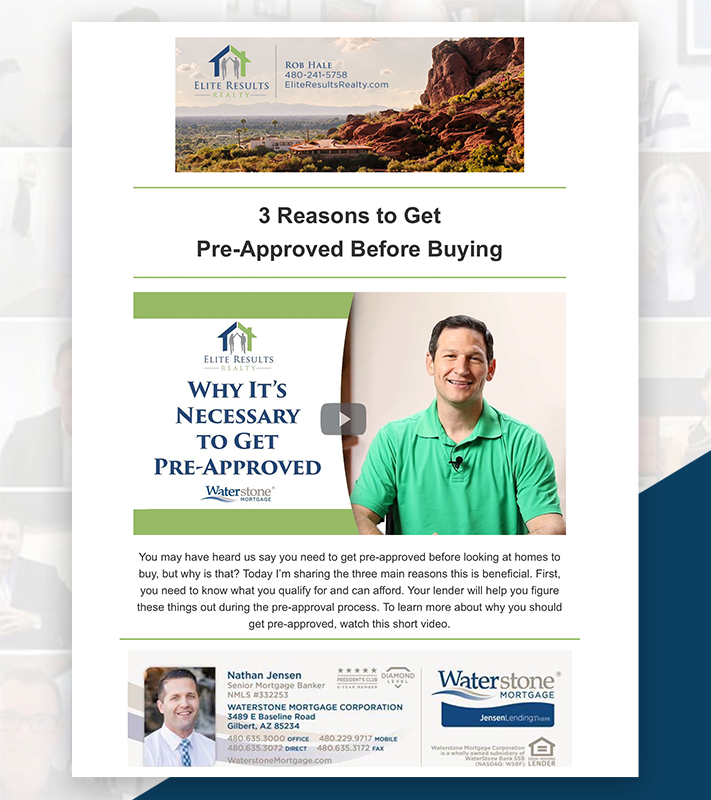 ---
Real Estate News Story
A story to share with local commentary/insight for your database
Why Buying Property in Italy is Hot Real Estate Trend for Americans and Britons
"A range of tax incentives, relatively lower prices, and the potential for working remotely is driving up demand from house hunters overseas."

---
Best Video Topics
Top 5 topics that performed well this week
1. Is our market going to crash?
2. What are some common questions brokers often get asked?
3. Which items should you have in your homeowners insurance policy?
4. What do you need to know about closing costs?
5. Why aren't we in a buyer's market?
---
Client Success Story
Brooks Trisler's Recruiting Overhaul
Our success story for this week comes from Vyral client Brooks Trisler in Fort Worth, Texas. He has been in the recruiting course since July and has taken everything he's learned to heart. Brooks has gone above and beyond when it comes to revamping his onboarding processes, and this has already started to make an impact. His recruiting efforts are already gaining traction, with his last two emails receiving a good number of opens and clicks from his database. Great work, Brooks!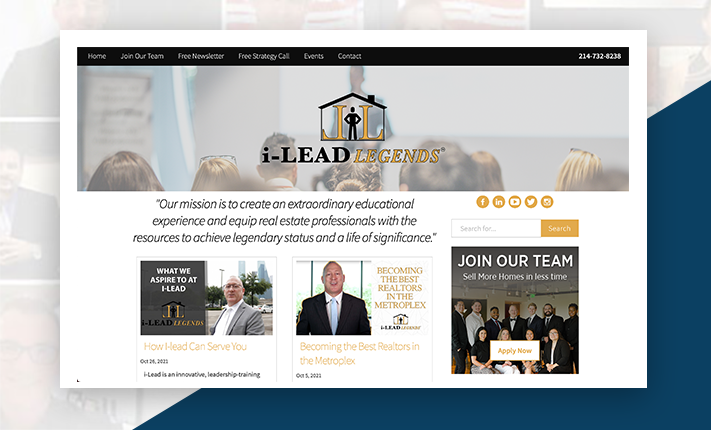 Module #3: Creating Better Videos
October 25: Picking the best topics people want
November 1: Writing an effective Q&A video script
November 8: Shooting video that looks and sounds great
November 15: Optimize your videos (SEO) to get found
---
Client Reviews & Stories
More nice things clients told us this week
TESTIMONIAL: "Vyral has made us more aware that we need to be more social on social media. We have to work the email marketing. We have to put the video and the content out there. Vyral is something that's allowing us to touch those buyers that aren't really ready, but they're still getting quality information, too." - Darius Ramsey | Ramsey Rhoads Group
---
Client Interview
How Vyral has Helped D'Ann Melnick Bring Value to her
Sphere of Influence
---
Webinar Replay
Keeping it Real: How to Build A $1 Million Net Income Real Estate Team w/ Chris Watters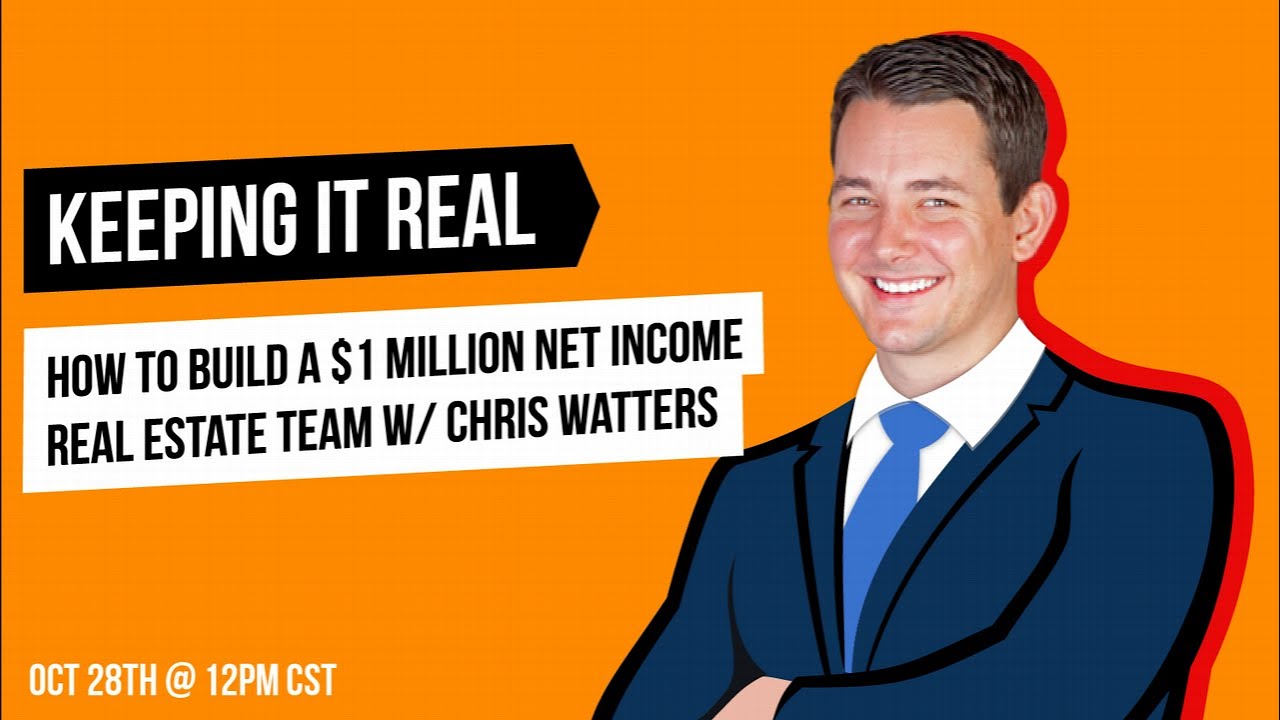 Watch live every other Thursday at 1pm CST on Real Geek's Youtube channel.
---

Get More Sales From Your Database
We'll help you get more sales from your past clients, sphere, and warm lead database with done-for-you video, email, and social media marketing. It takes minimal time. You also get our 90-day 100% money-back guarantee so there's zero risk of losing money if you're not happy for any reason.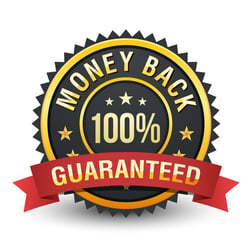 Let's talk about the results you can reasonably expect with our Official Video Marketing Plan we'll implement for you.
---
If you were forwarded this email and would like to get our updates directly, with a copy of our Official Video Marketing Plan, click here to join our mailing list.
Have a question? Simply reply to this email.
Thank you!
The Vyral Marketing Team