For the week ending October 8, 2021
Featured Video of the Week
"Why Timing the Market Is Impossible"
By Vyral Client Justin Filler
This week, we're featuring Vyral client Justin Filler from San Diego, California and his video addressing the question people are always asking, "When is the best time to buy or sell?" Justin explains in his video that timing the market is impossible. We can do our best to guess, but ultimately, you can't predict when the perfect time to make a move is. He demonstrates this with a simple exercise that makes quite a bit of sense. Ultimately, the best time to buy or sell is when it's the best time for you. What a great video, Justin!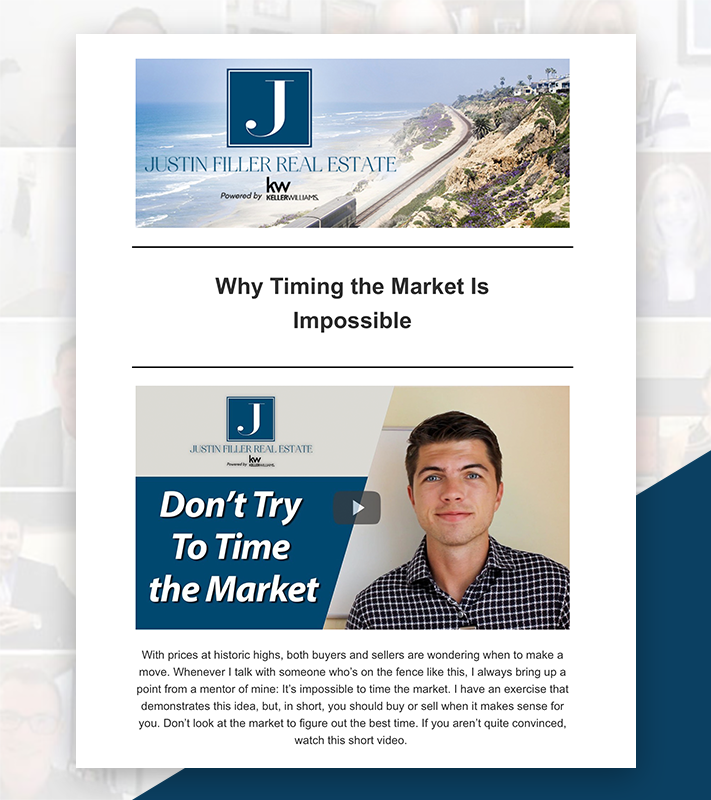 ---
Real Estate News Story
A story to share with local commentary/insight for your database
Here's the best new asset class in real estate: Tricon Residential CEO
"Within this hot real estate market, Tricon Residential President and CEO Gary Berman believes that the best new asset class may be single-family rental properties."

---
Best Video Topics
Top 5 topics that performed well this week
1. What factors should you consider when buying and selling simultaneously?
2. How do rent-to-own programs work?
3. Will our market continue to look like this until next year?
4. How can you properly price your home?
5. What are some important things to remember when closing on a home?
---
Client Success Story
Brian Kelleher's Referral
Our success story this week comes from Vyral client Brian Kelleher from Birmingham, Alabama. Recently, a past client had been watching his videos online. They decided to reach out to Brian and ultimately gave him a referral for someone who they thought would be interested in his help. This is a great example of how your video blog can help get the word out about your services in the form of referrals. Congrats, Brian!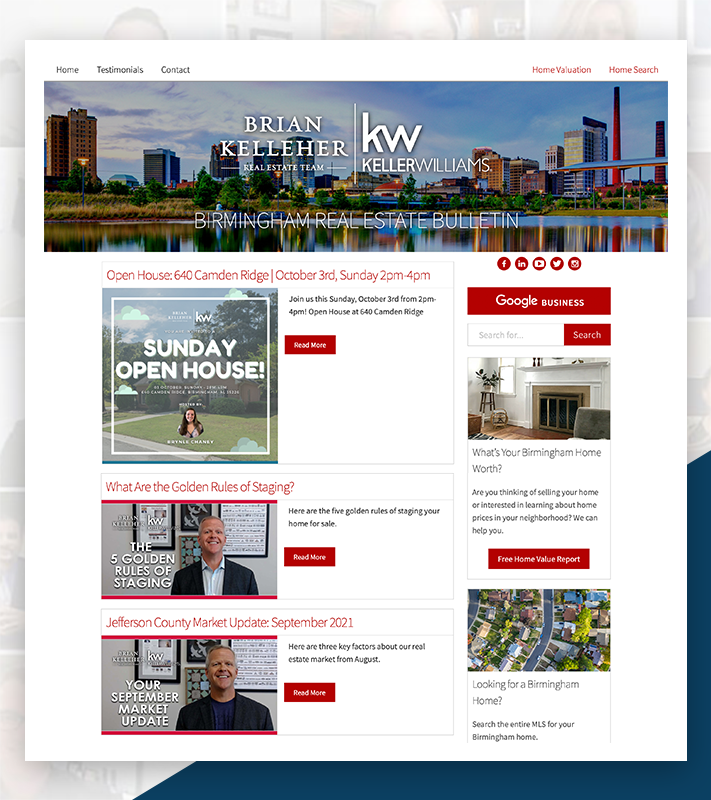 Module #2: Seller Lead-Generation
September 20: Buying a "likely to sell" homeowner list
September 27: Sending them direct mail so they call you
October 4: Hiring a calling assistant to prospect for you
October 11: Facebook ads for instant offer seller leads
October 18: Outbound, cold email so they reply to you
---
Client Reviews & Stories
More nice things clients told us this week
TESTIMONIAL: "We knew going into the program that it might be hard to track what kind of return we were getting. But one thing we can agree on is that making this move to Vyral has made us both more comfortable in front of the camera." - Darius Ramsey | Ramsey Rhoads Group
---
Client Interview
How Darius Ramsey & James Rhoads Utilized Vyral in the Midst of the Pandemic
---
Webinar Replay
Keeping it Real: Become the Key Person for Your Niche w/ Daniel Priestly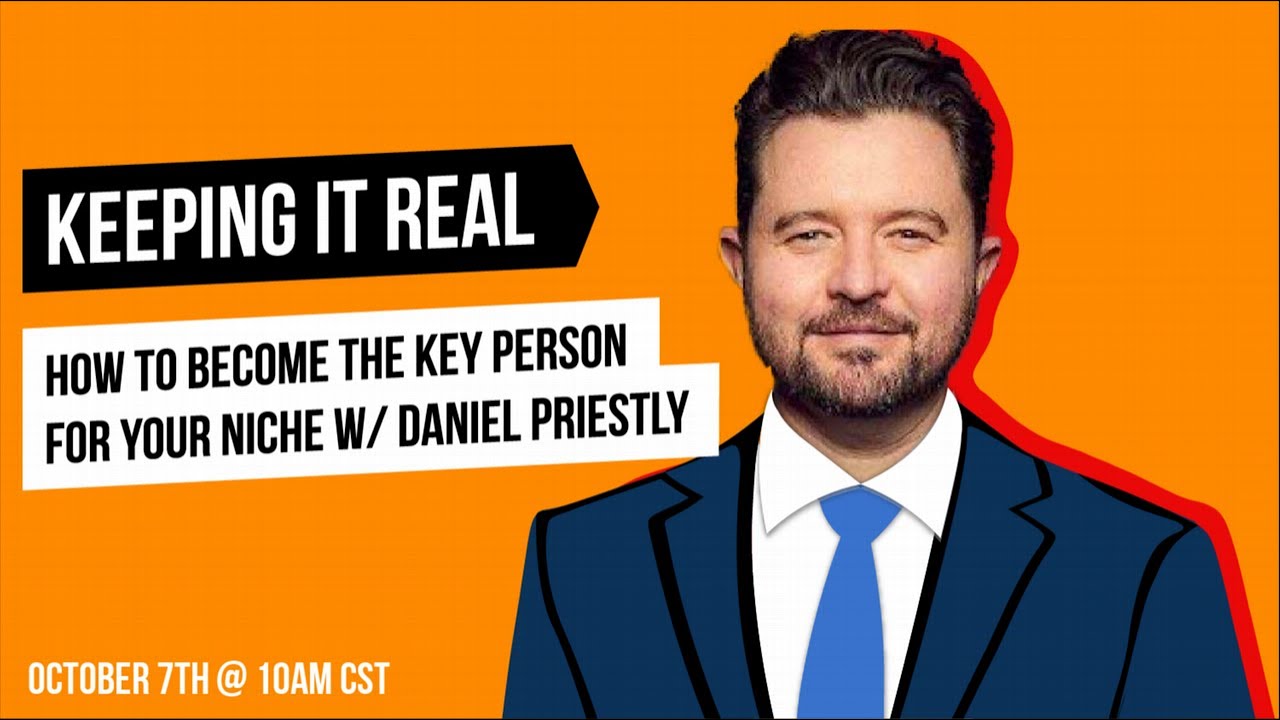 Watch live every other Thursday at 1pm CST on Real Geek's Youtube channel.
---

Get More Sales From Your Database
We'll help you get more sales from your past clients, sphere, and warm lead database with done-for-you video, email, and social media marketing. It takes minimal time. You also get our 90-day 100% money-back guarantee so there's zero risk of losing money if you're not happy for any reason.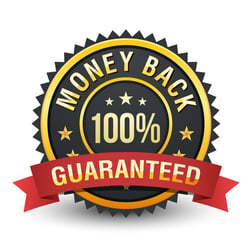 Let's talk about the results you can reasonably expect with our Official Video Marketing Plan we'll implement for you.
---
If you were forwarded this email and would like to get our updates directly, with a copy of our Official Video Marketing Plan, click here to join our mailing list.
Have a question? Simply reply to this email.
Thank you!
The Vyral Marketing Team