For the week ending September 17, 2021
Featured Video of the Week
"Who Should We Blame for Skyrocketing Real Estate Prices?"
By Vyral Client Jeremy Larkin
This week's video comes from Vyral client Jeremy Larkin in St. George, Utah. Jeremy has a great way of inserting levity into his videos, and this is no exception. He explains that maybe builders and sellers aren't greedy after all, nor responsible for skyrocketing prices. In fact, buyers may actually be to blame. His content, videography, graphics, and visual aids are all top-notch and come together to make an engaging and informative video. Fantastic job, Jeremy!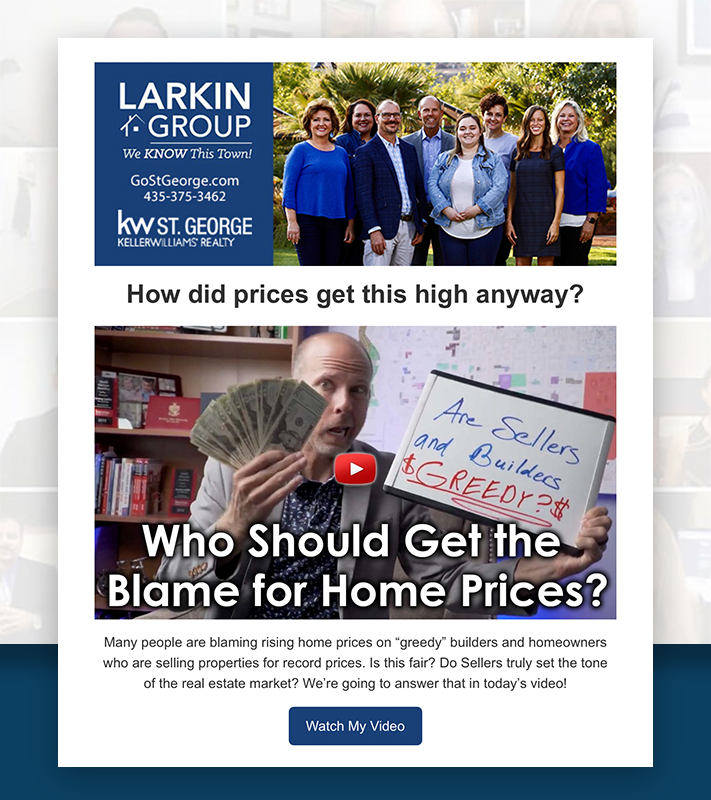 ---
Real Estate News Story
A story to share with local commentary/insight for your database
Real Estate's Biggest Trade Group Seeks to Block Justice Department Probe
"NAR files petition to block investigation of industry practices, saying DOJ's withdrawal from earlier settlement is breach of law."

---
Best Video Topics
Top 5 topics that performed well this week
1. Why might our market be changing?
2. How much do you need for a down payment?
3. Why should you buy instead of renting?
4. In what ways can you ensure a successful move?
5. How can you make sure your home is clean when selling?
---
Client Success Story
Lori Mode's Leads
Our story this week comes from Vyral client Lori Mode from Elk Grove, California. Three people recently reached out to her to set up meetings after seeing her video blog and watching her videos. This is an exciting direct result, and Lori is hoping to get some listings from these meetings! It goes to show that building up your online presence is absolutely worth it and definitely pays off in both the short and long term. People may be watching and waiting to reach out to you when the time is right. We can't wait to hear what happens next, Lori!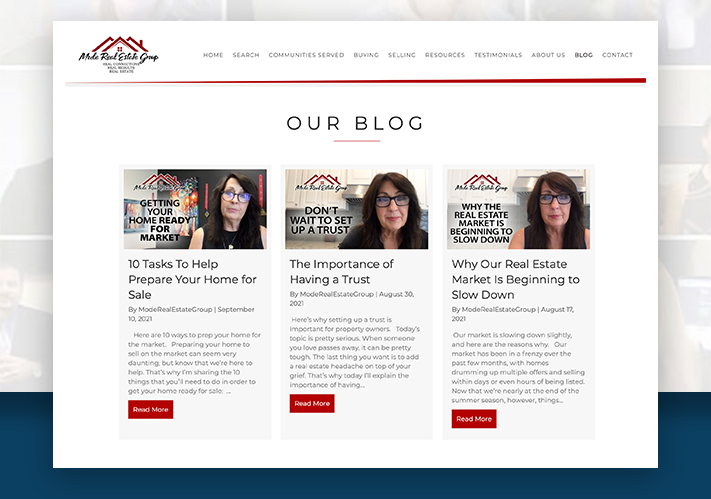 Module #2: Seller Lead-Generation
September 20: Buying a "likely to sell" homeowner list
September 27: Sending them direct mail so they call you
October 4: Hiring a calling assistant to prospect for you
October 11: Facebook ads for instant offer seller leads
October 18: Outbound, cold email so they reply to you
---
Client Reviews & Stories
More nice things clients told us this week
TESTIMONIAL: "Frank generously spent an hour talking with me and helping me solve problems in my business before I was even a client. I cannot recommend this company more highly. I have had training from some of the best people in the business and Frank and his team are world class!" - Quad Cities Properties
---
Webinar Replay
Keeping it Real: How to Reconnect with Your Database w/ Frank Klesitz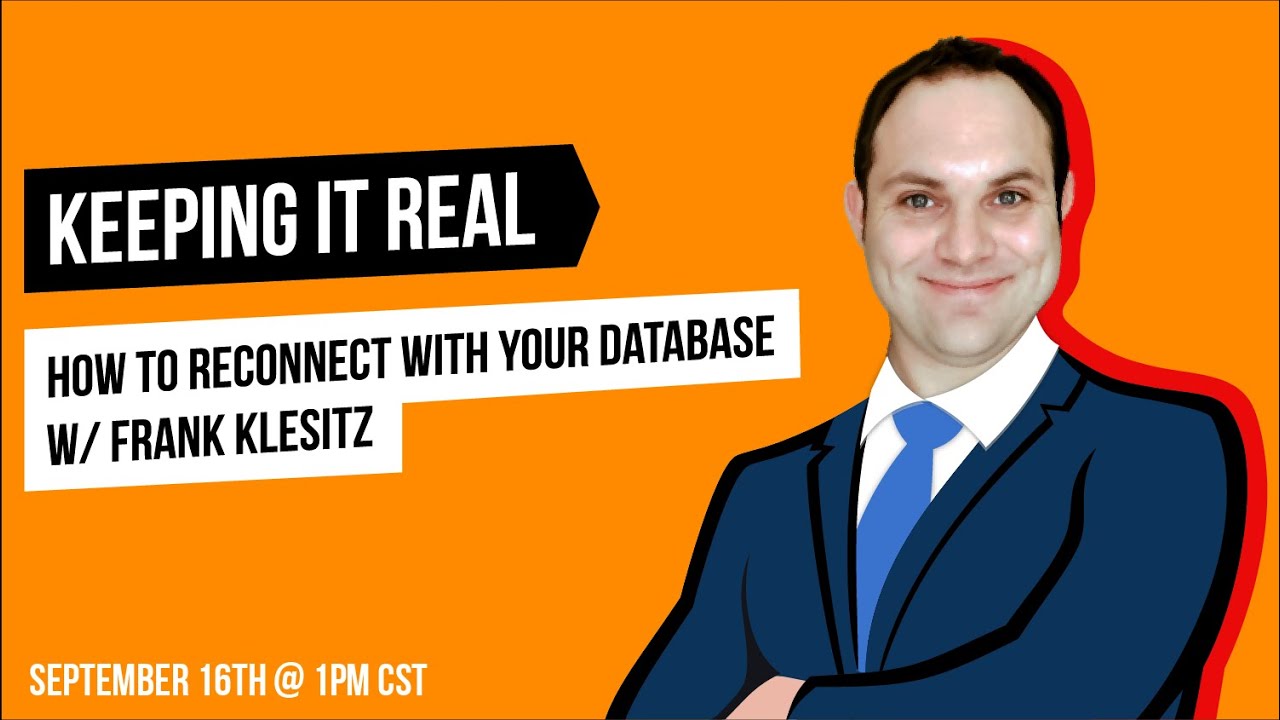 Watch live every other Thursday at 1pm CST on Real Geek's Youtube channel.
---

Get More Sales From Your Database
We'll help you get more sales from your past clients, sphere, and warm lead database with done-for-you video, email, and social media marketing. It takes minimal time. You also get our 90-day 100% money-back guarantee so there's zero risk of losing money if you're not happy for any reason.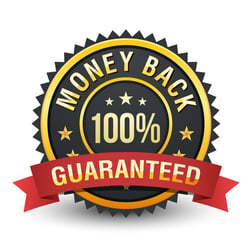 Let's talk about the results you can reasonably expect with our Official Video Marketing Plan we'll implement for you.
---
If you were forwarded this email and would like to get our updates directly, with a copy of our Official Video Marketing Plan, click here to join our mailing list.
Have a question? Simply reply to this email.
Thank you!
The Vyral Marketing Team