For the week ending October 2, 2020
Featured Video of the Week
"How to Handle A Client's Overpriced Listing"
By Vyral Client Steven Pilkington

Recruiters, this one's for you. In this video, Steven Pilkington in Denver, Colorado, answers a common question that agents need an answer to. He starts off the video by setting up the situation and putting this question into context. Steven's detailed and step-by-step answer makes this an extremely valuable piece of content for agents and demonstrates him as a real estate expert. Wonderful delivery, Steven!
---
Marketing Classroom Snippet
How to Write an Effective Q&A Script for Your Videos
with Frank Klesitz, CEO Vyral Marketing

The best video topics are answers to questions that clients are asking now. Talking to clients and prospects every day is how you learn the "message of the moment." The news, issues, and time of year all play a factor.
Clients, log in and watch the full replay

Here is the Classroom Syllabus for this month:
Module #3 - Creating Better Videos
September 14: Picking the best topics people want
September 21: Writing an effective Q&A video script
September 28: Shooting video that looks and sounds great
On-Demand: Optimize your videos (SEO) to get found
---
Top 3 Video Topics for Response
What worked for real estate clients this week
1. Can you actually find your dream house in this market or will you have to settle?
2. What impact will the election have on the market?
3. How can I best prepare my home for fall and winter?
---
Client Success Story
Monique Walker closes a $725,000 listing
Monique Walker in Phoenix, Arizona, uses Vyral as her only marketing system for her database. Monique has been consistently sending out two videos a month to her past clients, SOI, and warm leads for years with us. She just closed a $725,000 listing. The seller decided to hire Monique because she had been receiving her helpful information. This is just the most recent example of listings Monique has secured from her constant communication with her database.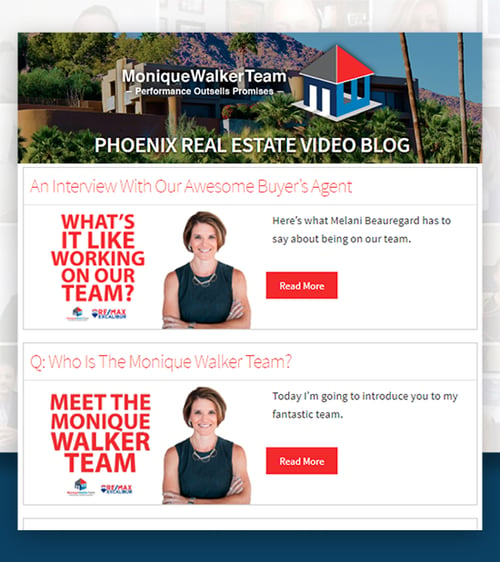 ---
Guest Webinar Replays
Chris Watters: The Power of Ad Copy and How to Go Broke Marketing
---
The Recruiting Project Add-On
Hosting a Business Planning Workshop
At this point, you have a general idea of the structure of your training event. Now let's take a step back and talk about how this event should be put on as performance art to get what you need out of it.
Read the full syllabus for the Recruiting Course
---
Client Reviews & Stories
More nice things clients told us this week


TESTIMONIAL: "For us, Vyral Marketing is a no brainer to get improved SEO, higher conversion, and attract new customers we wouldn't have. The ROI is off the charts. I know there is no doubt that if someone signs up and plugs in they will see results." - Andrew Duncan | The Duncan Duo Team

TESTIMONIAL: "Vyral Marketing will help you build a sustainable business with a high level, personal database touch without having to pick up the phone. Sitting down to record a video is one of the best ways to scale my time. I use Vyral Marketing in my real estate and coaching business. You should, too." - Lars Hedenborg | High Performance Real Estate Advisors

STORY: Vyral Client Adam Rodriguez recently celebrated his first-ever million-dollar listing. A client that Adam had essentially lost contact with ended up becoming a fan of his videos. When they were ready to list their home, Adam was at the top of their list and they "just knew who to call." - Adam Rodriguez | The Rodriguez Team
---


Get More Sales From Your Database
We'll help you get more sales from your past client, sphere, and warm lead database with done-for-you video, email, and social media marketing. It takes minimal time. You also get our 90-day 100% money-back guarantee so there's zero risk of losing money if you're not happy for any reason.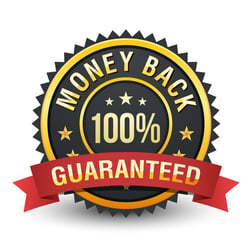 Let's talk about the results you can reasonably expect with our Official Video Marketing Plan we'll implement for you.
---
If you were forwarded this email and would like to get our updates directly, with a copy of our Official Video Marketing Plan, click here to join our mailing list.
Have a question? Simply reply to this email.
Thank you!
The Vyral Marketing Team