For the week ending September 24, 2021
Featured Video of the Week
"The $54,000 Mistake…"
By Vyral Client Carson Eilers
This week's featured video comes from Vyral client Carson Eilers in Scottsdale, Arizona. In it, a team member interviews one of their clients who they helped make quite a large profit from his recent home sale. Boyd, the client, describes the process of working with Carson and his team and how they uncovered a mistake that saved Boyd $54,000. What a great testimonial video this is! Bringing in past clients to record videos with you can diversify your content and help sway home buyers or sellers that may be on the fence. This was a wonderful story to hear, and we're excited to see more videos of yours, Carson!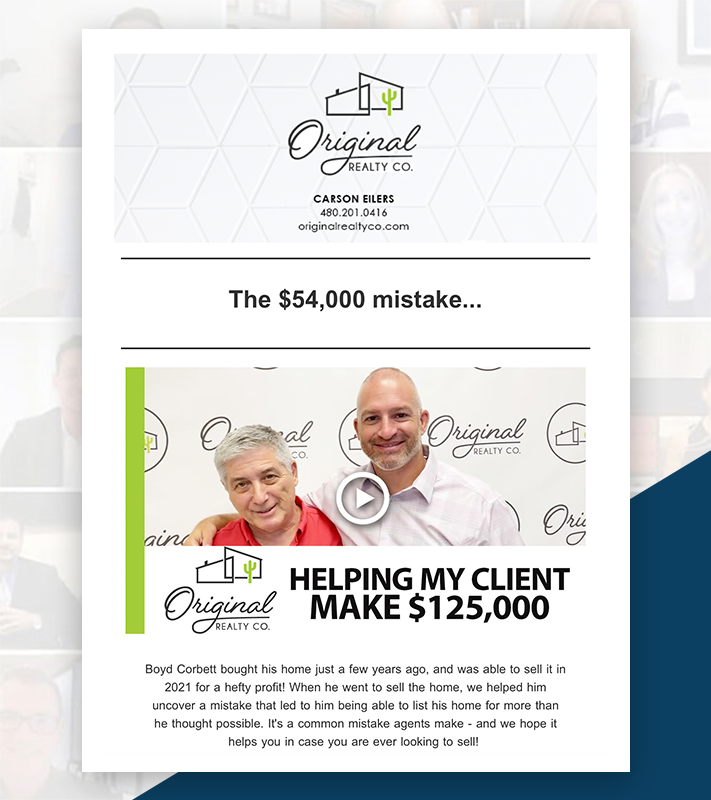 ---
Real Estate News Story
A story to share with local commentary/insight for your database
Artificial intelligence is taking over real estate – here's what that means for homebuyers
"Real estate companies are increasingly using artificial intelligence in every aspect of buying, selling, and home financing."

---
Best Video Topics
Top 5 topics that performed well this week
1. Is our market slowing?
2. What are the worst reasons to renovate your home?
3. How can you keep from breaking the bank when upgrading your home?
4. What's going on with inflation?
5. Is a foreclosure crisis looming?
---
Client Success Story
Darren Tackett's Reconnect Message
Our success story this week comes from new Vyral client Darren Tackett from Scottsdale, Arizona. A couple of days ago, we launched his reconnect message to his database. Within a day, the email was already getting lots of traction. It prompted multiple requests for home valuations and several comments from people saying that they were looking forward to watching his videos. Overall, the engagement generated from that email alone was exciting to see, and definitely brought awareness to his database that he is there when they have questions or wish to buy or sell a home. We're excited to see how your next email performs, Darren!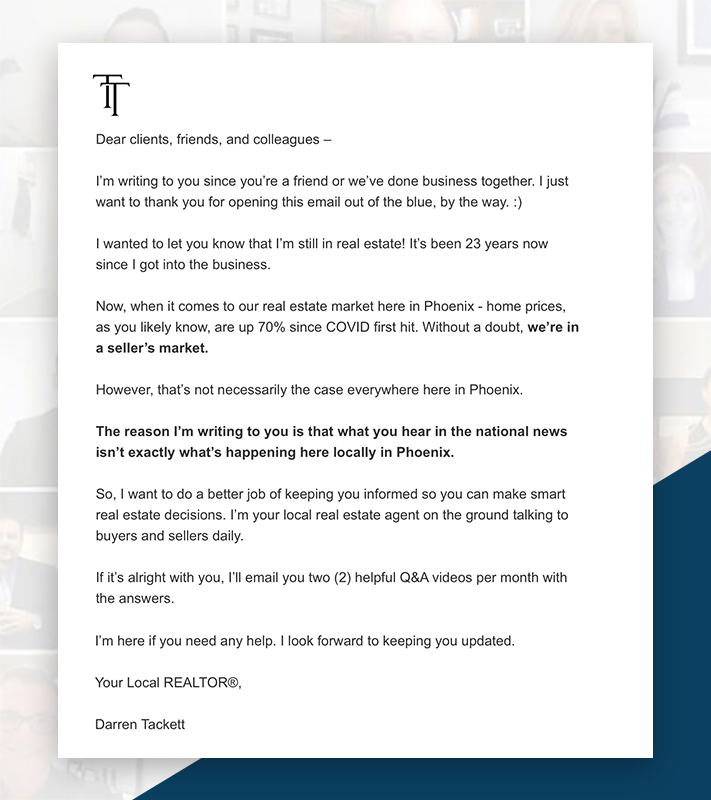 Module #2: Seller Lead-Generation
September 20: Buying a "likely to sell" homeowner list
September 27: Sending them direct mail so they call you
October 4: Hiring a calling assistant to prospect for you
October 11: Facebook ads for instant offer seller leads
October 18: Outbound, cold email so they reply to you
---
Client Reviews & Stories
More nice things clients told us this week
TESTIMONIAL: "Most coaching that's out there will cost you $500 or $1,000, but they don't do anything for you. They just give you advice. With you guys, it is a coaching program, in my opinion. I'm going to the classrooms every week that Frank is doing, I have somebody every week that I check in with on different aspects of marketing, and they actually do something for me! They give me a product that actually goes out. With Vyral, to supplement what I already do, I'm getting the work produced for me for less than I would pay for a coach, in general." - Chris Doherty | Doherty Properties
---
Webinar Replay
The Listing Lead Show: Sphere of Influence, Farming, and Mass Media w/ Dan Beer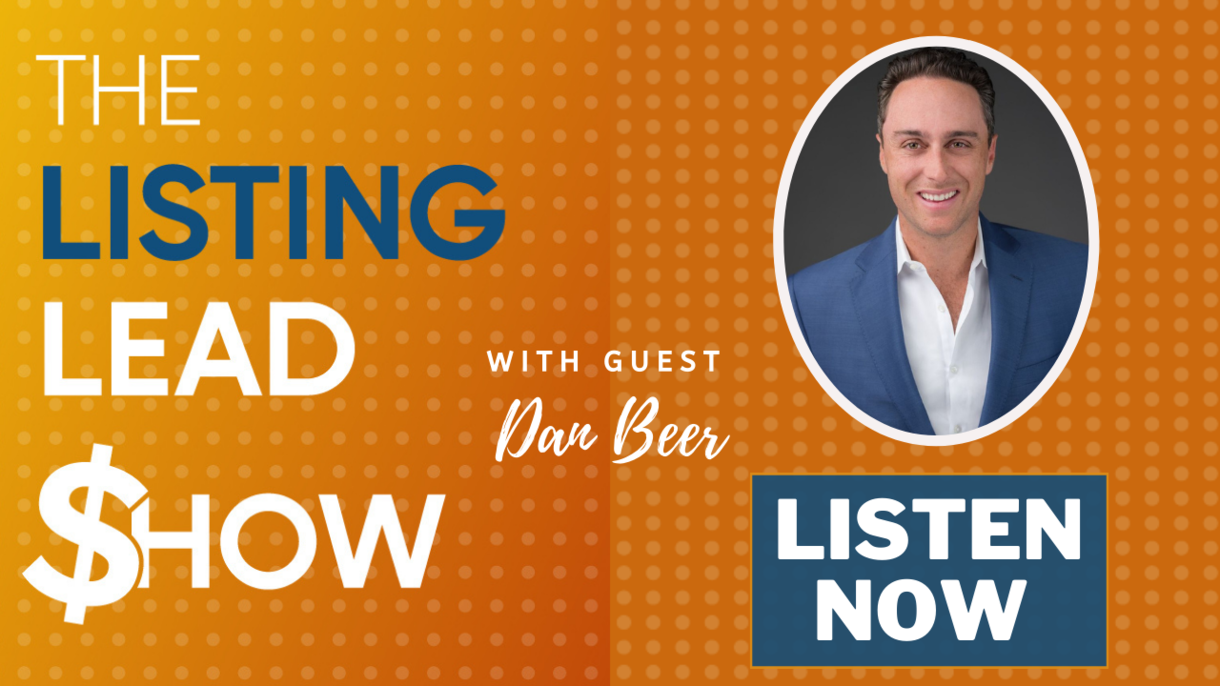 In 2020, Dan Beer sold 438 homes and earned an excess of $10 million in GCI in San Diego, a staggeringly competitive market with thousands of agents. In the San Diego area, Dan's brand is virtually inescapable—he dominates in billboard, TV, and radio advertising. A large portion of his massive success comes from his sphere, with targeted nurture strategies that run throughout the year. He has also created a marketing arsenal that drives massive value to everyone in his CRM. Today on the show you'll learn how he does it:
1. Sphere of Influence - Dan runs an effective 33-36 touch program for every single person in his CRM. He shares how his team puts out two educational videos each month, which are then repurposed on social media, touching all the online, PPC, Zillow, and open house leads. They have a stream of constant, decently relevant videos going out to up to 1,500 people.
Their 1,500 past clients get monthly mail and an invitation to three events a year: a bingo night, a blockbuster movie night, and an "Octobeer" fest. Additionally, the clients who have ranked them as an eight, nine, or ten in likelihood to refer them get physical gifts—Dan is spending $120 on each one every year.
2. Farming - Dan's farm has grown from 2,500 to 30,000 homes, and he's touching all of these people twice a month with a monthly newspaper, monthly postcards, digital touches, and billboards on their driving routes. It's no coincidence that the ZIP codes they farm are the ones where they are by far the greatest market shareholder.
To identify the right ZIP code, Dan chose a neighborhood with a lot of community pride, an area with a high neighbor communication rate, and where people show up to community events often.
3. Mass Media - Dan's third source of leads is mass media: radio ads, TV ads, and billboards. He likes to think of his mass media strategy as a high-impression, far-reaching market coverage that boosts every other lead generation channel they have running.
Download Dan's business plan for FREE by filling out this form.
---

Get More Sales From Your Database
We'll help you get more sales from your past clients, sphere, and warm lead database with done-for-you video, email, and social media marketing. It takes minimal time. You also get our 90-day 100% money-back guarantee so there's zero risk of losing money if you're not happy for any reason.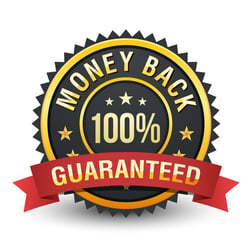 Let's talk about the results you can reasonably expect with our Official Video Marketing Plan we'll implement for you.
---
If you were forwarded this email and would like to get our updates directly, with a copy of our Official Video Marketing Plan, click here to join our mailing list.
Have a question? Simply reply to this email.
Thank you!
The Vyral Marketing Team