Buy a guest ticket to our September meeting

Nashville Meeting Dates
September 22-23, 2022
January 26-27, 2023
May 11-12, 2023
Dear Real Estate Friends,
Are you a current client or thinking about being a current client on our core service?
Would you like to also work directly with me to get your marketing right while building friendships with the top 1% of real estate agents who discuss the latest and best ways to get more listings and recruit more agents?
This is my Personal Client Group. I am your fractional Chief Marketing Officer to get your listing, recruiting or personal coach marketing in the residential real estate agent space on-point.
It's designed specifically for listing agents, team owners, coaches/trainers and brokerage owners.
This is a streamlined and less expensive way to get more personalized marketing direction without hiring a full-time Chief Marketing Officer.
It's also a place for friendships, learning, shared growth, and an expanded referral network of like-minded, learning-based professionals from around the country across all brokerage brands.
I will personally consult you to get your marketing systems rocking and rolling to make the phone ring.
I am a big believer that your ownership of a repeatable system to acquire new customers profitably - not tied to your time - is freedom.
You work directly with me. Here's what you get in my personal client group:
40 Group Calls – Submit your question in advance and I will answer it on a group call
40 Trainings – A live lesson with me on how to implement a marketing strategy or tactic
3 Meetings a Year – We meet 3x a year in Nashville next to the airport to improve your marketing


One-on-One Calls

- Request a one-on-one call with me when you need it for advice
You can bring a guest at no charge who works for you to the meetings (your marketing director, business partner, etc).
While a program like this is best for real estate agents selling $20+ million in volume or 50+ sales a year, this is open to anyone who wants to improve their marketing and contribute their insights.
(40) Group Q&A / Training Calls
We'll meet for 90 minutes roughly once a week. We'll start each meeting with 45 minutes of member Q&A submitted in advance.
Please email my assistant your question 48 hours beforehand. Ask me anything – to review an email, watch a video, choose a headline, update a Facebook ad, write copy for you, review a business strategy, you name it.
This is how I'll work directly with you in a group format to keep things affordable. I firmly believe it's a better experience than pure one-on-one. This is a live discussion, not a webinar. It's a blend of both. It's the most effective.
Feel free to have your marketing director, if you have one, attend in your place on these calls. I will give them messaging and strategy directions specific to listing and agent attraction. In effect, I will train them for you and look over their shoulder.
Example questions and answers on these calls include:
"Hey Frank, can you review my Eventbrite page for my Seller Workshop and tell me what to improve?"
"Hey Frank, what's the best Facebook ad I should set up to get listings right now from my database?"
"Hey Frank, what changes should I make to this email to get a better response rate?"
"Hey Frank, take a look at my agent training video, how can I make it better to get more views on YouTube?"
"Hey Frank, what letter should I send out to agents in my market to recruit them?"
"Hey Frank, what should my calling assistant say when they are calling the people who click the links to watch my videos?"
Then, when Q&A time is over, I'll teach a lesson for roughly 30-45 minutes to help you get more listings and attract real estate agents to your team, brokerage or coaching program.
We'll rotate a listing or recruiting lesson each week. A lot of the material below we can implement for you as a Vyral Marketing client, but I will cover material outside of the scope of our done-for-you 36-touch marketing service, like using direct mail for "haven't met" lead generation.
Listing Course Curriculum
Exporting/Cleaning CRM Contacts

Zapier CRM/FB/Email Sync Set Up

Facebook Retargeting Audiences

Picking Your Creative Standards

Initial Database Reconnect Email

Optimal Seller Video Blog Layout

Picking a Great Seller Video Topic

Properly Scripting Your Video

Shooting a Q&A Marketing Video

Editing the Video Properly

Optimizing It All For YouTube

Writing an SEO Optimized Blog

Video Email Optimization

Social Media Retargeting Ads

Past Client/Sphere Monthly Letter

Hiring a Database Calling Assistant

Free Home Value Report Campaign

Guaranteed Offer Campaign

Home Seller Workshop Campaign
T

rade-Up Buyer Workshop Campaign

Real Estate Investor Campaign

Pre-Listing Renovation Campaign

Getting a Sponsor to Pay 50% Expenses

Haven't Met Likely Seller Mailing List

Reels and Stories for Listings

Measure ROI of Your Marketing
Agent Recruiting Course Curriculum
3-Hour Business Planning Workshops
Agent Training e-Newsletter Offer
Agent Training Video Topics/Scripts
Shoot an Agent Training Video
Video Email Agent Training e-Newsletter
Agent Success Story Interviews
Monthly Print Agent Training Letter
Targeting Agents w/ Social Media Ads
Haven't Met Ideal Agent Mailing List
Reels and Stories for Agent Recruiting
Now Hiring Listing Agents Campaign
Real Estate Agent Bootcamp Campaign
Pre-Appointment Strategy
Listing Presentation Sales Letter
The Q&A and lesson recording will be sent to you the next day with a full summary from my assistant.
My promise is you'll get a first-class marketing education with personalized answers from me every week since you submit your question in advance and I have time to prepare my response.
(3) Two-Day In-Person Meetings
I picked a convenient and affordable venue for our in-person meetings. Get in, get the information, and get home.
We meet 3 times a year in person to accelerate your implementation and discuss best practices among peers. I also want to keep you excited about growing your business and it's important to meet in person a few times a year.
This is your time to reflect, think, plan, and meet other entrepreneurial real estate clients excited about getting more listings, recruiting agents, and overall personal growth.
While discussions will vary, we mainly talk about what messages and marketing systems are working for the best response in the current market to get listings and recruit agents.
I heavily lead the meeting where it's about 50% me and 50% client insights. I want to give you full explanations of how marketing campaigns work, not just surface ideas.
Meetings are on a Thursday/Friday. We start at 1pm on Thursday with dinner served. We'll then start again the next day (Friday) at 8:30am and conclude at 5:30pm. Breakfast and lunch are on your own.
You are welcome to bring one guest at a discounted rate. I recommend this is your marketing director, business partner or operations/sales manager.
You are welcome to attend as a guest one time without any further commitment.
Here's the agenda:
DAY ONE
12:30pm – Doors open
1:00pm – Frank Keynote
2:00pm – Topic Deep-Dive #1
3:00pm – Topic Deep-Dive #2
4:00pm – BREAK
4:30pm – Topic Deep-Dive #3
5:30pm – Topic Deep-Dive #4
7:00pm – DINNER
DAY TWO
8:00am – Doors Open
8:30am – Rapid Fire – What's Your #1 Marketing Message?
9:00am – Mastermind Discussion – Listings
10:00am – Mastermind Discussion – Recruiting
11:00am - BREAK
11:30am – Mastermind Discussion – People
12:00pm – Mastermind Discussion - Technology
12:30pm – LUNCH
2:00pm – 10 Minute Talk – One Thing That Made You $100k
2:15pm - 10 Minute Talk – One Thing That Made You $100k
2:30pm - 10 Minute Talk – One Thing That Made You $100k
2:45pm - 10 Minute Talk – One Thing That Made You $100k
3:00pm - 10 Minute Talk – One Thing That Made You $100k
3:15pm - 10 Minute Talk – One Thing That Made You $100k
3:30 – Client Hot Seat #1 – Ask Your Peers for Advice
4:00 – Client Hot Seat #2 - Ask Your Peers for Advice
4:30 – Wrap up / Action Steps
*Sponsor Dinner at 7:30pm ($75 a head) - Optional
*Saturday Sponsor Talk from 8:30am-11:30am - Optional
The topic deep-dives on day one and 10-minute talks on day two are recorded, including my keynote, and sent out a week to the personal client group after the in-person meeting.
I invite one sponsor who pays for the room and Thursday night dinner. They will also hold their own dinner on Friday night ($75 a head) at a nearby restaurant and lead a special Saturday morning session from 8:30am-11:30am on a topic I approve. This is completely optional.
How to sign up
You can join my personal client group anytime. It's a $15,000 commitment for the year. Your marketing director/coordinator, business partner, or operations manager is welcome to join too at no charge.
All three in-person meetings are included in your fee. You cover your hotel and airfare.
You are welcome to attend a meeting as a guest without any commitment.
Again, this is a one-time invite.
I want you to meet the people in the group, get a feel for the culture, and really know before deciding if working more closely with me is right for you.
When you decide to hire me and join the group, I'll introduce you to the entire group, invite you to the group calls, and send you all the details about the upcoming in-person events, along with my assistant's contact information to send your questions for me to answer or to schedule a one-on-one call when you need one.
Look forward to working more closely with you,
Frank
Who's Frank anyway?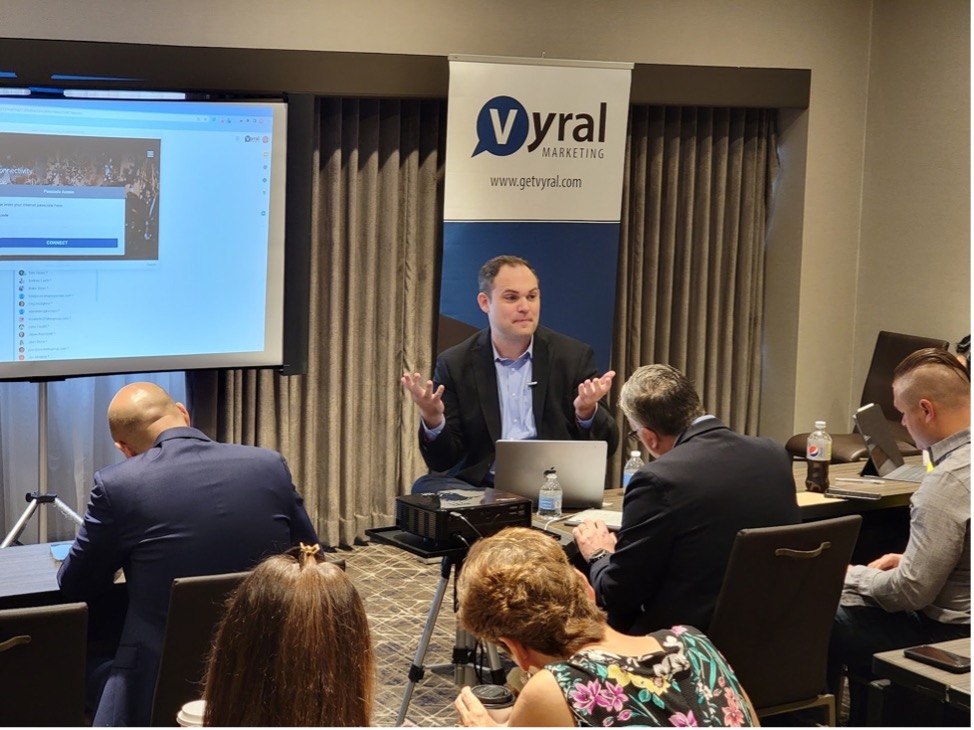 Frank Klesitz is one of the most sought-after marketing minds in the real estate industry. His firm Vyral Marketing has implemented marketing strategies for thousands of top agents across the USA with messages that drive response from home sellers - and real estate agents for coaching or team/brokerage recruiting. See what people say about his results.
What We're Reading...
Hey Frank - I wanted to reach out to you to let you know I am super interested in the new Marketing Mastermind program that you are launching. I have already seen first hand in the recruiting course the skill you bring to creating marketing concepts, building funnels and creating messaging and ads that actually WORK. For several years I have struggled to actually get a recruiting system together that produced results at all. Implementing your recruiting system has produced really good results already and I still have some steps left to do. We have added 7 new agents in the last 100 days and have 5 more in our pipeline that are joining us in the next 4 weeks. Taking a much deeper dive on these marketing concepts and strategies is exactly what I am looking for to take my real estate sales team to the next level. Both for recruiting agents and attracting sellers this type of focus is what I need (and I know a lot of others do also). Your expertise in this field is priceless and I have seen the power of this type of Mastermind and the impact it can have on my business and I want to be included in this mastermind before it fills up!
Eric Lowry Team Leader / CEO at The Lowry Team - eXp Realty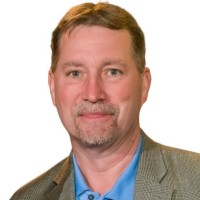 Hey Frank - I just wanted to share my thoughts on why I would love to join the mastermind program. It's really been kind of a progression going back to when we first started working with Vyral marketing. We were introduced to Vyral through one of our real estate coaches about 8 or 9 years ago. Jana and I hadn't done many videos in the past and we were slow to adapt but Vyral kept us accountable to make sure we got our videos completed so they could market us. It definitely kept us in front of our audience and has been a conversation starter when we talk to someone and they have watched us on social media or email. Now, fast forward to the 6-month recruiting course, which definitely became a step up for us. Not only did it give us the exact path to take in setting up the system, but made us become better leaders in the process. It will continue to make us better leaders and hold us accountable as we continue to implement the system. As for the mastermind program, I see it as being able to network with a lot of like-minded agents that are trying to accomplish very similar tasks. Not only will it help fill in the pieces as we continue to grow, but anything that we need help with Vyral has most likely already been done and will be able to help guide us in the right direction. We are excited to continue to grow and I believe Vyral will be an integral part of helping along the way.
Jason DeLong Heartland Homes Kansas City

If you are going to get to the top of the real estate business

today

, you have to master Copy and Direct Response Marketing.

Today

, consumers are more knowledgable and have more access to information than ever before, and to cut through the noise your message has to stand out. Frank Klesitz is the marketing and copy master, he knows how to get engagement and how to get current and future clients to raise their hands early. Because Frank helps with the top 1% of real estate agents constantly, he knows exactly what message is working RIGHT NOW! You owe it to yourself to get out to one of his meetings and take your business and marketing to the next level!
Brett Tanner BeWealthy.com