It's helpful to have a consistent presence on all major social media platforms most days of the week. The problem is it's emotionally and financially expensive to create high-quality, unique content daily. It's also less optimal to auto-post cheaper, canned material that's readily available. In addition to running paid retargeting ads which is included in our core service (where we recommend you start), we can also re-purpose your online reviews, AI-generated customer Q&A, and existing YouTube videos for social media each workday of the week.
Monday & Wednesday
- Testimonial
We extract your latest online reviews and promote them.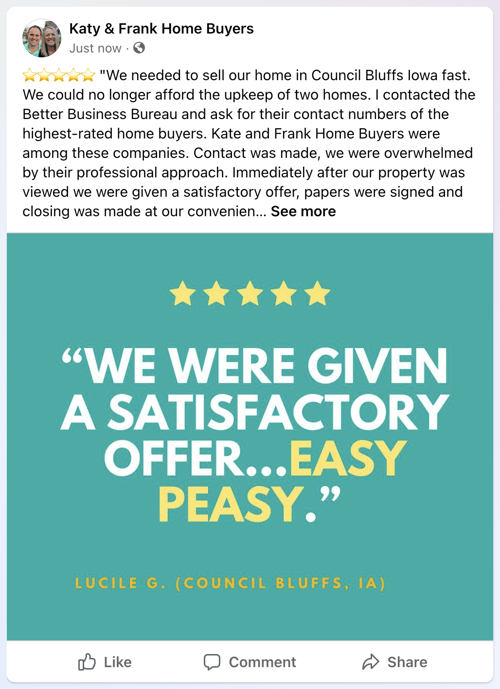 Tuesday & Thursday
- Q&A
We'll pick a commonly asked question and answer it.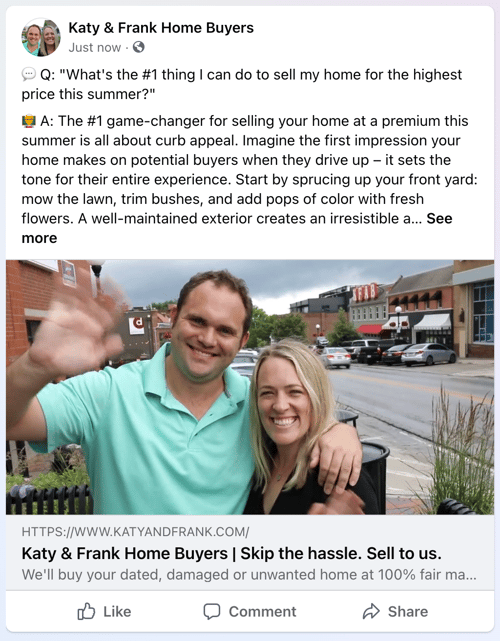 Friday
- Video Reel
We'll post a clip from an existing YouTube video.