We'll reverse the risk for you.
Your $1,995 build fee is fully refundable, for any reason, within 30 days of sign up.
As our gift, you may keep the HD webcam, light, and microphone we ship you - including the full rights to anything we create for you (your video blog, animation package, and more).
Here's why we offer this:
You'll be able to feel what it's like to be on camera, and if you like it.
You'll get to work with us quickly so you know if we're a fit for you.
You'll see what results come from your first reconnect email message.
You'll be able to test our service to make sure we deliver as promised.
You won't be out any money if you're not happy, for any reason.
The full Risk-Free 30 Day Trial language is in our agreement. There are no strings attached or any "catch". Simply email allison@getvyral.com for your full refund within the trial period for any reason. Your $1,995 will be refunded to your credit or debit card within one business day.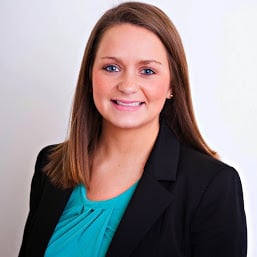 Allison McMickell
Chief Operating Officer
Allison McMickell has been with us for seven years. She is in charge of all operations at our firm including new client on-boarding, product, communication, billing and more. Allison will be your contact to claim a refund. She has complete authority to refund your build fee for any reason. Please email her at allison@getvyral.com.