NOTE: The workshop curriculum is written for listing agents who currently sell $10+ million a year and is required training for all new clients.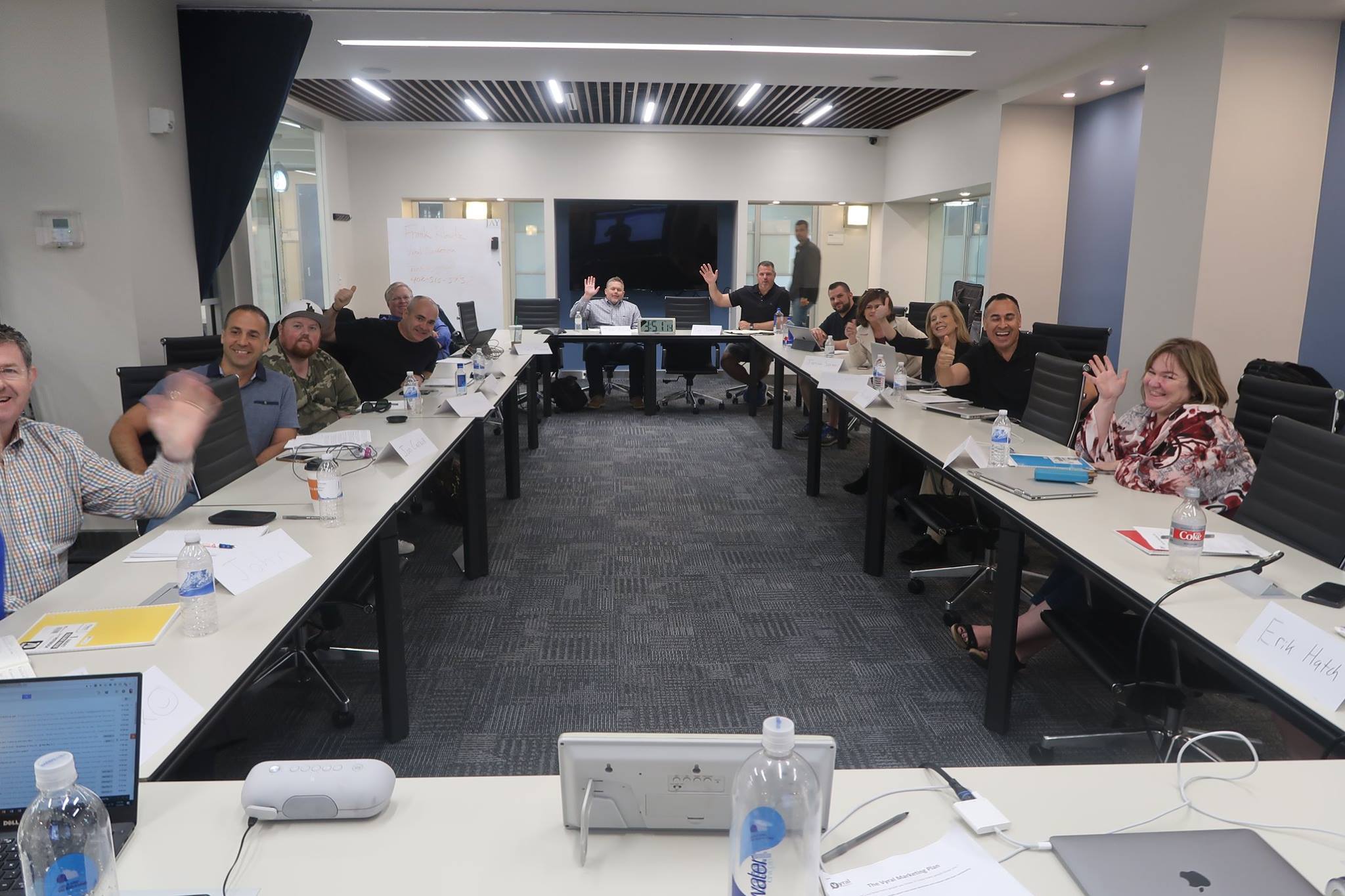 We'll help you write a 36-touch marketing plan to reconnect with your neglected past client, sphere, and nurture database. You'll learn how to use education-based video, email, social media, and personal letters to get more listings with ease.
We'll Write Your 1st Video Script (Example)
3.5 Hours Live on Zoom
Friday, February 25th, 2022 | 1:00 - 4:30pm EST

Friday, March 18th, 2022 | 1:00 - 4:30pm EST

Friday, April 15th, 2022 | 1:00 - 4:30pm EST
Live Ticket: $49
- or - Watch Previous Workshop Recording
(Request invite to buy access code)
Sponsor: Likely.AI - Predictive Seller Scores

If you want a marketing plan to help you…
Gain a steady flow of new listings

Convert more leads to paying clients

Encourage clients to refer you to others

Avoid past clients from hiring competitors
And you don't want to….
Place cold calls forever

Pay referral fees

Risk money on ads

Bug friends and family

Work for someone else

Grind it out all the time

Depend only on buyers
All you really want is…
Autonomy. You need a way to get listings with consistency and ease where you attract them, rather than chase, so you can accumulate enough money to achieve real wealth, certainty, and independence.
You need to do these 4 things…
Reconnect with your list of past clients, sphere and nurtures

Build a permission-based email list of homeowners

Implement a 36-touch email, video, and social plan to your list

Generate seller leads from the emails in your list
Here's the 3.5 hour workshop agenda…
Guest Speaker: What's your marketing plan?

Strategic 4 step plan for an effective 36-touch

Export/clean/de-dupe your existing email list

Top 100 likely customer list (Likely.AI)

Make your top 150 personal letter mailing list

Set up CRM/Facebook email sync with Zapier

The 3 seller call to actions you need on everything

Setting up Facebook/Instagram retargeting

Google My Business / LinkedIn / YouTube

Clarify your message and pick creative standards

Sending your initial database reconnect email

The best camera equipment to pick on a budget

Picking video topics people want

How to script your video for maximum engagement

Shooting a video that looks and sounds great

How to format your e-newsletter and social media

The 4 best email offers for seller lead-generation

How to call the people who watch your videos

Mailing personal letters to your sphere

Signing up a sponsor to zero-cost

Measuring results and ROI effectively
You'll also see what's working now…
Example 36 Touch e-Newsletter

Example YouTube Video

Example Facebook Retargeting Ad

Example Seller Lead-Generation Email

Example Personal Sphere Letter

Example Seller Video Blog

Example Warm Call Script
You'll leave with...
A simple, actionable plan
Most popular seller topics this month
Your first video script
Replay sent to you after the workshop
Free one-on-one strategy session (optional)
Get all your questions answered...
We will stay on for 30 minutes after the workshop to answer your questions. Ask us anything in the Zoom Q&A for a live discussion.
What people are saying...