You are invited to hire our paying Vyral Marketing clients who are also business coaches. They have signed our agreement, pay the full fee just like you, and are authentically getting results (not just saying so to get your business). We do not accept or pay referral fees. We simply list our current clients who provide business coaching or consulting services so you can hire them direct. No one on this list works for us. We are not endorsed by any of the coaching/training companies below. Let the coach you choose know you're a Vyral Marketing client. They have agreed to guide you on what they are doing with us in addition to any other curriculum you'll receive on their programs. You are more likely to stay a paying client and see better results when you hire any of the experienced professionals below to additionally guide you.
Linda Welsh
Linda is a real estate agent coach for ClubWealth. Over the years, I have worked with a large independent brokerage, spent four years with a very large international brokerage; and am now an Owner / Manager with a small independently owned brokerage. I am a huge advocate of education and coaching. Personally, I have overcome some pretty big challenges (both personal and business) over the years. I have grown as an agent, educator, mentor, and as a team leader. I love mentoring and coaching agents to get to the next level, to solve problems and to streamline processes and systems.

Liz McDonald
Liz is a real estate agent coach for ClubWealth. She works with agents selling 150 - 250 homes a year. Liz got her real estate license to build a property management company in 2010 and grew that to 300 units before selling to her business partner and spinning off the sales team into a new boutique brokerage in 2018. She is now based in Virginia, West Virginia and Maryland, outside of Washington, DC and has grown that company 35+% year over year, consistently. She lists 85-100 homes per year while growing listing agents and buyers agents on her team.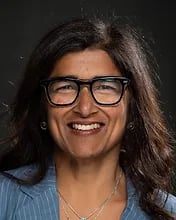 Sarita Dua
Sarita Dua is a real estate agent coach for GloverU and has been selling real estate for twenty years after fourteen previous years in high-tech sales and marketing. She manages a small team that has an innovative approach to selling real estate that is strong with buyers, works their database for referrals, and employs a unique combination of high-tech and high touch. Dua is also an industry speaker, trainer, and coach. ​ When she is not working, Dua enjoys photography, spending time with her family, is an avid traveler, and loves NBA Basketball. She enjoys competing in several half marathons per year and recently completed her first full marathon (in NYC!). Dua holds a BS in Electrical Engineering from Kettering University, an MBA from Boston University, and an Executive MBA from MIT Sloan.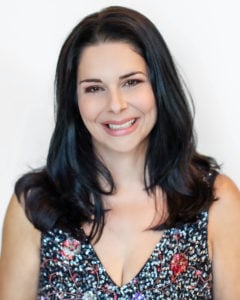 Christina Griffin
Call a KWMaps Business Growth Advisor at 800.784.6826 to hire Christina.
Christina is a KWMaps Coach and has over 20 years of professional experience in Florida real estate sales, with over 5,200+ transactions closed since 2001. She takes immediate action on property entrusted to her care, protecting the asset and expediting diverse marketing. Her properties average (5) days on market with a list-to-sale price ratio of 101%. Christina serves clients with integrity and shows compassion to displaced occupants. She promotes homeownership through buyer seminars, community programs, and charity involvement. Christina has a knack for working with institutional investors, corporations, and large banks