(Blog Example 1 / 2 / 3 / 4 / 5)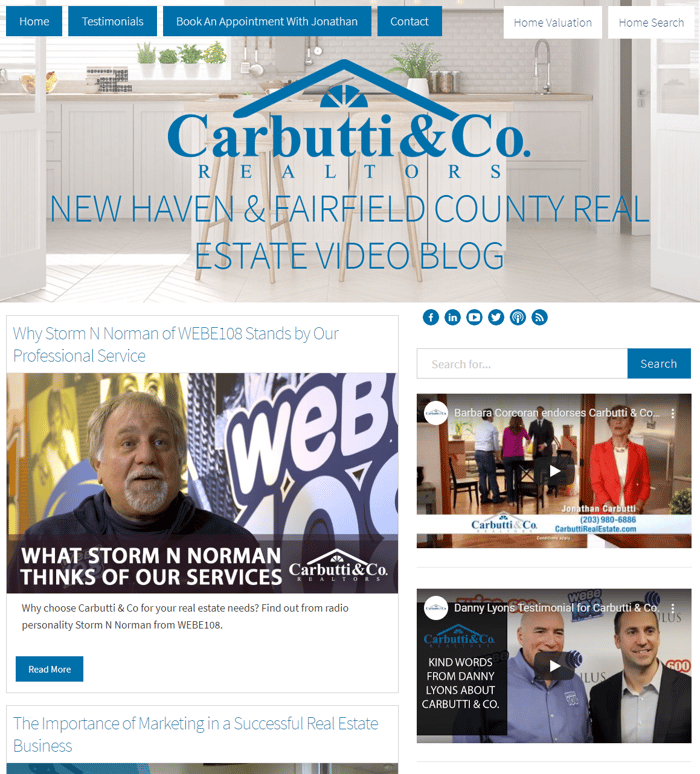 Are you struggling to get consistent listings profitably?
You're invited to watch an on-demand seminar to learn how Vyral Client Kristy Moore, starting from scratch, went from knowing zero people in her market to earning $1.6 million GCI - with a significant profit and predictable certainty - in under 5 years by building and communicating with a database.
You'll learn how to:
- Get more listings consistently
- Be the guest, not the pest
- Attract business, not chase it
- Become the local market expert
- Protect yourself from disruption
- Build a business that's profitable
You'll learn the four steps to implement we argue the best real estate database marketing plan based on 10 years of implementation, masterminds, research and ROI tracking across the industry.
1. RECONNECT - How to reconnect with your neglected database
2. BUILD - How to build a database of homeowners who call you
3. TOUCH - The best database marketing touch plan for results
4. CALL - What to say to people in your database when you call
Includes example videos, emails, topics, blog posts, scripts, and more hand-picked from over 1,000 of your real estate peers who trust us that work. You'll see real campaigns that are working you can swipe and deploy in your real estate agent marketing today.
Here is an overview of what you'll learn....
You'll watch a real estate agent record a video for their database from scratch in their office.


You'll see specific Return on Investment (ROI) numbers based on the number of people in your database and how often you must "touch" them based on agent interviews and research.


You'll see how to involve you lender in a RESPA compliant way to pay for about 1/2 of your expenses.


You see an example reconnect email template you can swipe and deploy today to your neglected contact database after cleaning it up (you'll learn how).


You'll learn where to go to buy the contact information of homeowners in your target market and what to say to them when you reach out.


You'll see how to use YouTube autocomplete to know exactly what people are searching for so you publish videos people want.


You'll learn the Q&A format for an educational video that gets the best response and engagement from your database.


You'll see how to shoot a great looking and sounding video from your desk with no more than $100 of video, lighting and audio equipment.


You'll see an example landing page for lead generation with the actual email that delivered motivated seller leads from an agent's database.


You'll see the direct mail video postcard that works to reach people who don't see you online or skip your email messages.


You'll know where to go to find low-cost, highly motivated talent to call your database for you - on your behalf - to pass you leads.


You'll see the Emma Email App that tracks who opens and clicks on your videos in real time so you can follow up immediately with recently engaged and warm contacts.


You'll see the office of a real estate broker who adds 300+ permission-based homeowner emails a day to his database without spending a penny (yes, that's right).


You'll see how to effectively compete with the discounters and disruptors (Zillow Offers, RedFin Now, REX, Open Door, OfferPad, etc) by attacking on a narrow front as the local expert.


You'll learn how to clean your neglected email list to remove bad emails, bounces, and spam traps to ensure 99% deliverability on your first reconnect email message.


You'll see the opt-in form you and your agent can bookmark on your web browser to build your database, along with a new subscriber welcome email that gets a 50% open rate (#1 highest opened email in all internet marketing).


You'll learn how include your agents – if you have team - in your database marketing plan so your agent commission splits are the same no matter where the business comes from.


You'll see what the best real estate agent video blog for your community looks like to get the most engagement and response.


You'll see how to keyword optimize a video on YouTube for "Best (area) Real Estate Agent" which is the #1 term you should own in your market.


You'll see the live call, voicemail, and email scripts your calling assistant should use when talking to the people who watch your videos, which are the best leads to call and why.


You'll learn how to "boost" your videos to your current email database on Facebook for minimal advertising spend so people in your list see your videos (organic reach without boosting on your Facebook Fan page is 0.5% of your friends, at best).


You'll see the 5 things you must have in the "Perfect Database Marketing Plan" that includes email frequency, social media, direct mail, lead-generation offers, community events, and phone calls for optimal results.