For the week ending October 22, 2021
Featured Video of the Week
"Our Market is Shifting, so Don't Believe
These 4 Myths"
By Vyral Client Josh Lioce
Our video this week comes from Vyral client Josh Lioce from Milford, Massachusetts. In it, he speaks about what we've seen in the market thus far, what we can expect to see in the near future, and how home selling will be impacted by all of this. Based upon a recent article, he explains in detail why you shouldn't believe these four common myths, with compelling reasons as to why this is. His video is quite informative and it will definitely be very valuable to his database. Great job, Josh!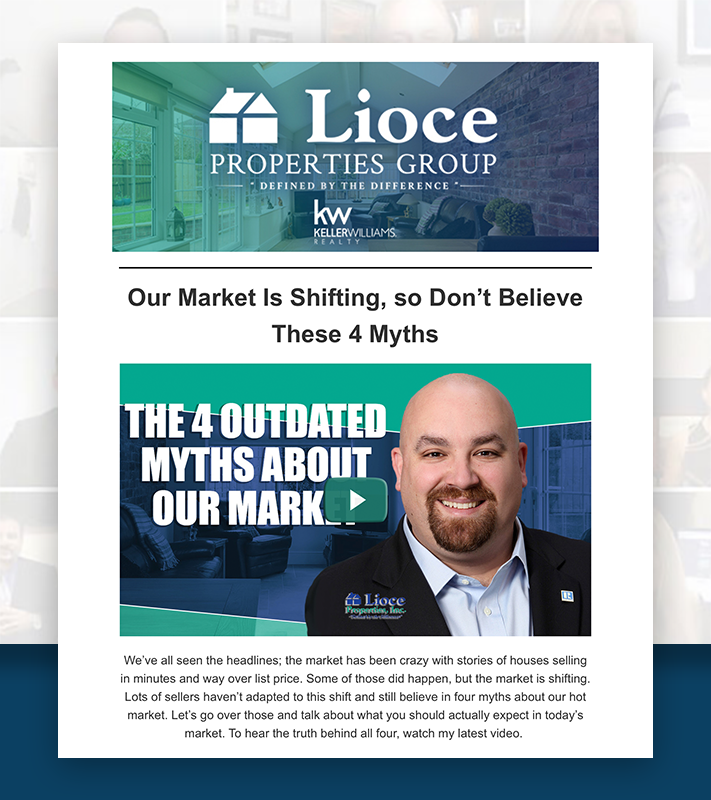 ---
Real Estate News Story
A story to share with local commentary/insight for your database
Smaller Is Better: Here Are America's Top 10 Emerging Real Estate Markets
"The next big real estate markets are far from the flashiest cities on the nation's pricey coasts. Instead, buyers and investors are discovering the potential of smaller, more affordable housing markets."

---