"Leads are the lifeblood of business. If you control the leads, you have more control of your business. We're going to show you how to do that."
---
Upcoming Events
Mortgage Marketing Workshop
June 29, 2021 | 2:00 PM - 3:30 PM CST
Join our free webinar over Zoom, taught by Q Smith, VP of Mortgage at Vyral Marketing and Frank Klesitz, CEO of Vyral Marketing. The goal of the workshop is for you to be able to write an additional 10 loans a month from 5 top agents in your market within twelve months of implementing this plan.
You'll leave with a plan to build a list of target agent relationships with a marketing strategy to generate buyer, seller and mortgage leads from your own database.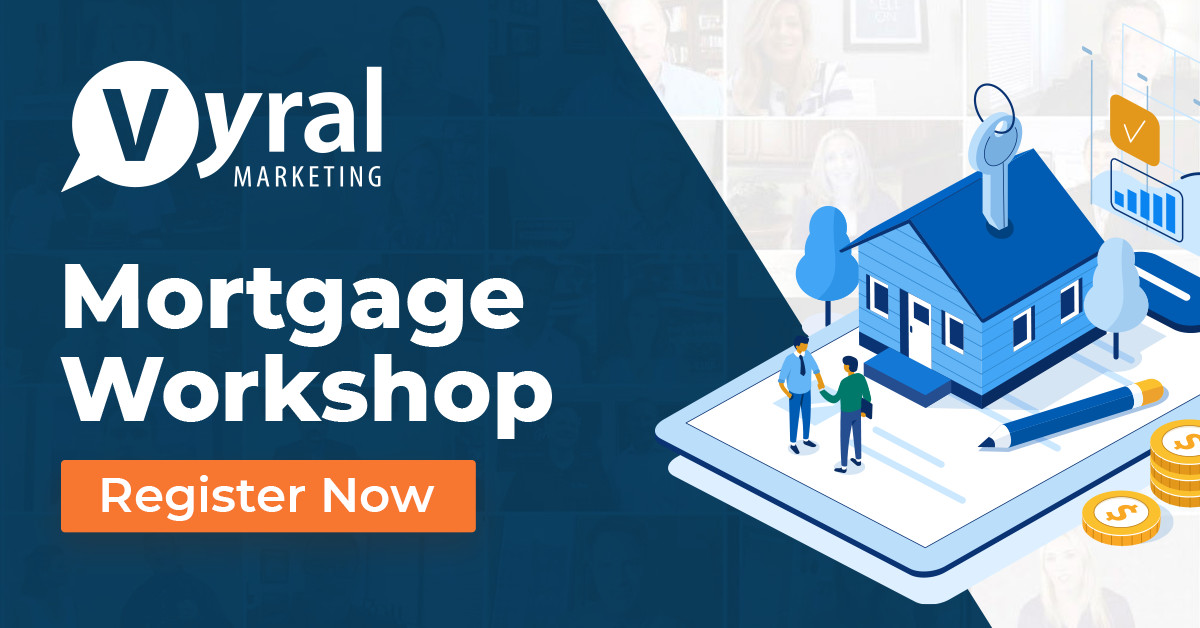 Mortgage Marketing Program Overview
Vyral Marketing Lender Co-Advertising Plan
Zero-Cost Your Marketing
With this system, you can partner with any real estate agent to have them pay half of your Vyral fee!
Meet Our Featured Mortgage Client
Pat Fitzgerald - San Antonio, TX (VA Loan Specialist)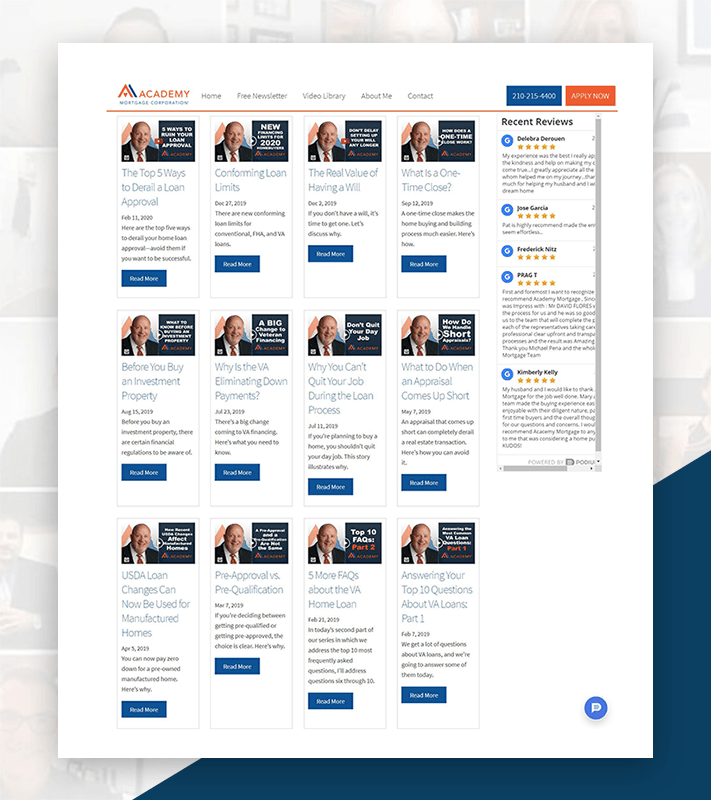 Example Mortgage Websites
Here are the best video blogs for our mortgage clients