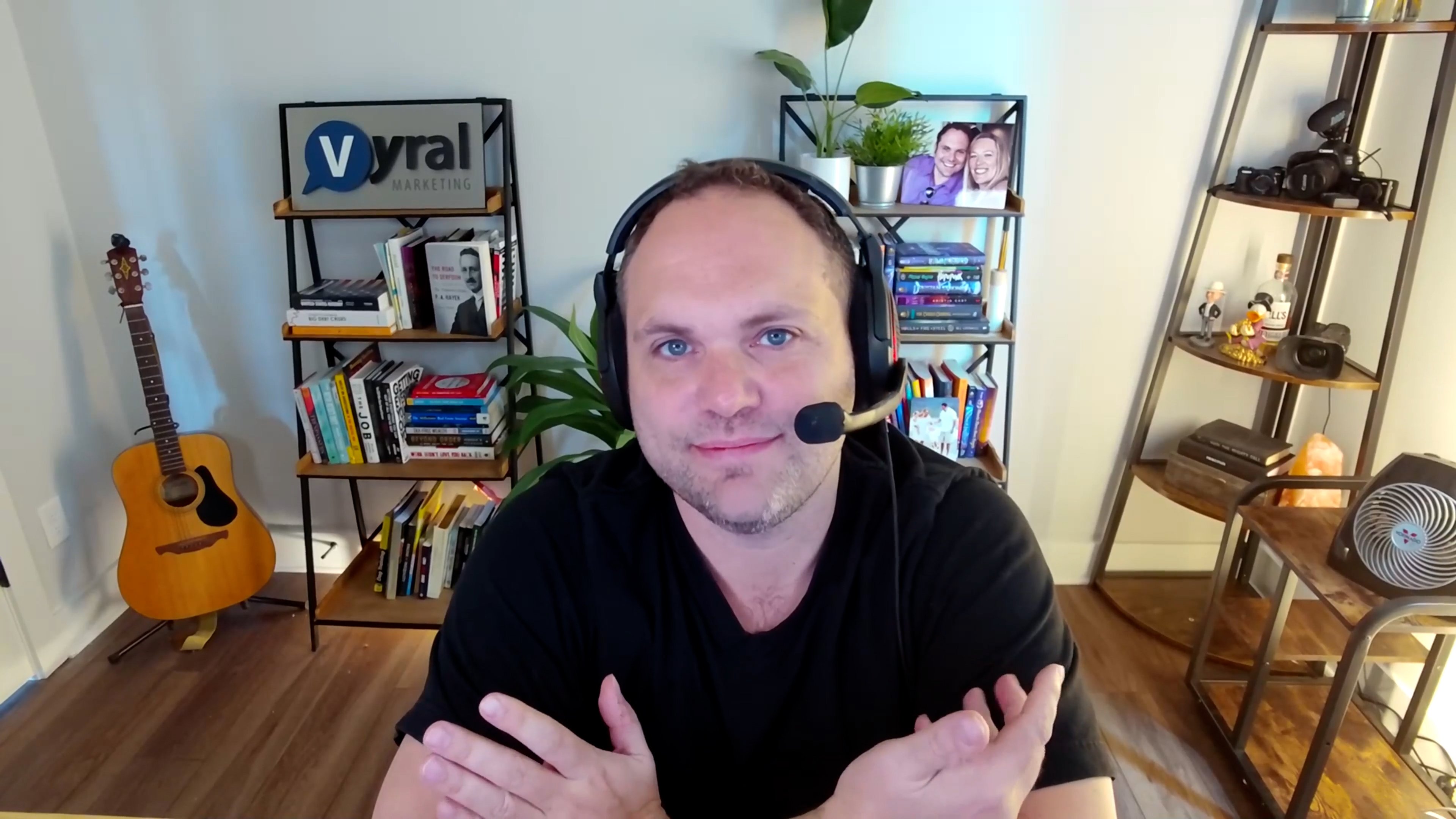 I have you're having a wonderful weekend. We're off at Vyral Marketing on Monday in observance of Juneteenth.
But I have a gift for you today...
We just finalized a list of the top 24 video emails that earned the highest click-through rates from all our real estate agent clients over the past 12 months.
You can download the full list for $10.
We implement a 36-touch program to your database of past clients, sphere, and leads to help you get more business.
The plan is simple:
2 helpful videos a month (Q&A, interviews, etc)
1 lead-generation email a month (get a free report, attend an event, etc)
Social media posts / retargeting (free organically, $1+ day for ad spend)
Monthly personal letter (to your top contacts, about $1 a letter)
You then call the people who watch your videos and opt-in to your web forms to set appointments. It's a great system – we've been doing it for clients for 14 years now (since 2009).
It will cost you $625 a month to hire us ($7,500 a year), so if you generate at least $75,000 of additional business from your database, that's an excellent return on investment. We guarantee that's a reasonable expectation within 90 days, or we refund all your money.
We sent out 90 million client emails these the past 12 months. On this list, you'll find the videos that got the highest percentage of people to click through to watch.
The links are live to the actual emails.
You're welcome to click through to watch the actual client videos. They are all shot on a mobile phone or webcam – fast, cheap, and effective.
Notice how personal and relevant these topics are. That's what is nice about working with us – we can give you a pre-planned script, or you can make a video on anything you want.
We handle all the editing, optimization, and promotion for you.
Now to be clear, these topics just earned the most engagement. They are not necessarily the best for generating seller leads, which is what most of you want in the real estate industry.
Here are the topics homeowners want to watch when thinking about selling their house. This is based on deep YouTube research of searches, views, backlinks, and more.
We have these scripts written for you – just send out videos on these topics and call the people who watch them to set listing appointments.
How to Sell Your House Right Now Quick
Tips to Prepare Your Home for Sale
How to Sell a House That Needs Work
3 Upgrades That Increase the Value of Your Home
Calculating the Numbers on a Rental Property
Everything Sellers Need to Know about Home Appraisals
Top 3 Things Home Inspectors Look For (Fix Them!)
All The Documents You Need to Sell a House
How to Become a Millionaire With Real Estate Investing
How to Buy a House Contingent on Selling Yours
How Much Is Your Home Worth in This Market?
The Fastest Way to Sell a House (3 Easy Steps)
How to Find and Buy a Foreclosed Home
How to Stage Your Home to Boost Your Price
3 Reasons Why Your Home May Not Be Selling
When Is the Best Time to Sell Your House?
What Not to Fix When Selling a House
How to Sell Your Home for More Money
Top 3 Home Buying Strategies for the Best Deal
Your Offer Was Accepted…Now What?
Home Sellers: How to Avoid Pricing Mistakes
Should I Wait Until Prices Go Down to Buy a House?
Should I Sell My House or Keep it As a Rental?
How Much Money Do You Keep When Selling Your Home?
With that being said, I recommend you mix personal videos on wide appeal topics, and specific real estate videos on seller topics throughout your content calendar.
Over the long term, it's really all about getting people to spend time with you online so they know, like and trust you. It's the first step in any professional service relationship.
Enjoy the topics.
Let me know what you learn by reviewing them. That's hard data right there – literally the highest click-through rates from 90 million emails sent out!
Download the top-performing 24 real estate agent video topics for $10.

Frank
P.S. I'm flying to Michigan today for Jeff Glover's event. If you're there, hit me up!