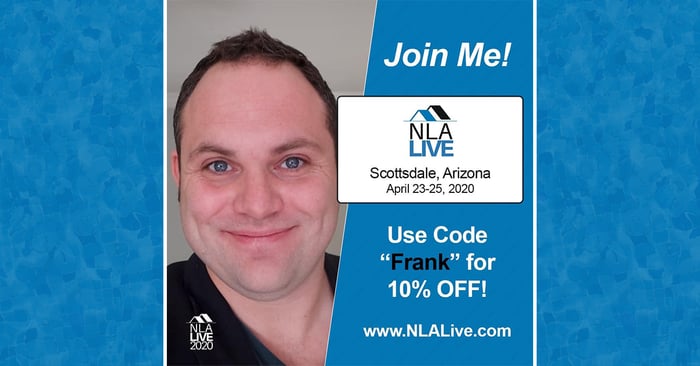 (you'll get this special early bird pricing if you buy before Feb 29th,


which is this Saturday)



Clients and friends,

I've been invited to speak at the Next Level Agents event April 23-25th in Scottsdale, AZ at the Talking Stick Resort.

You can get a ticket here for $299: www.NLALive.com

You can use code "FRANK" for an additional 10% off your ticket, too.

My topic is "How to Reconnect with Your Neglected Contact Database to Increase Sales with Video & Social Media".