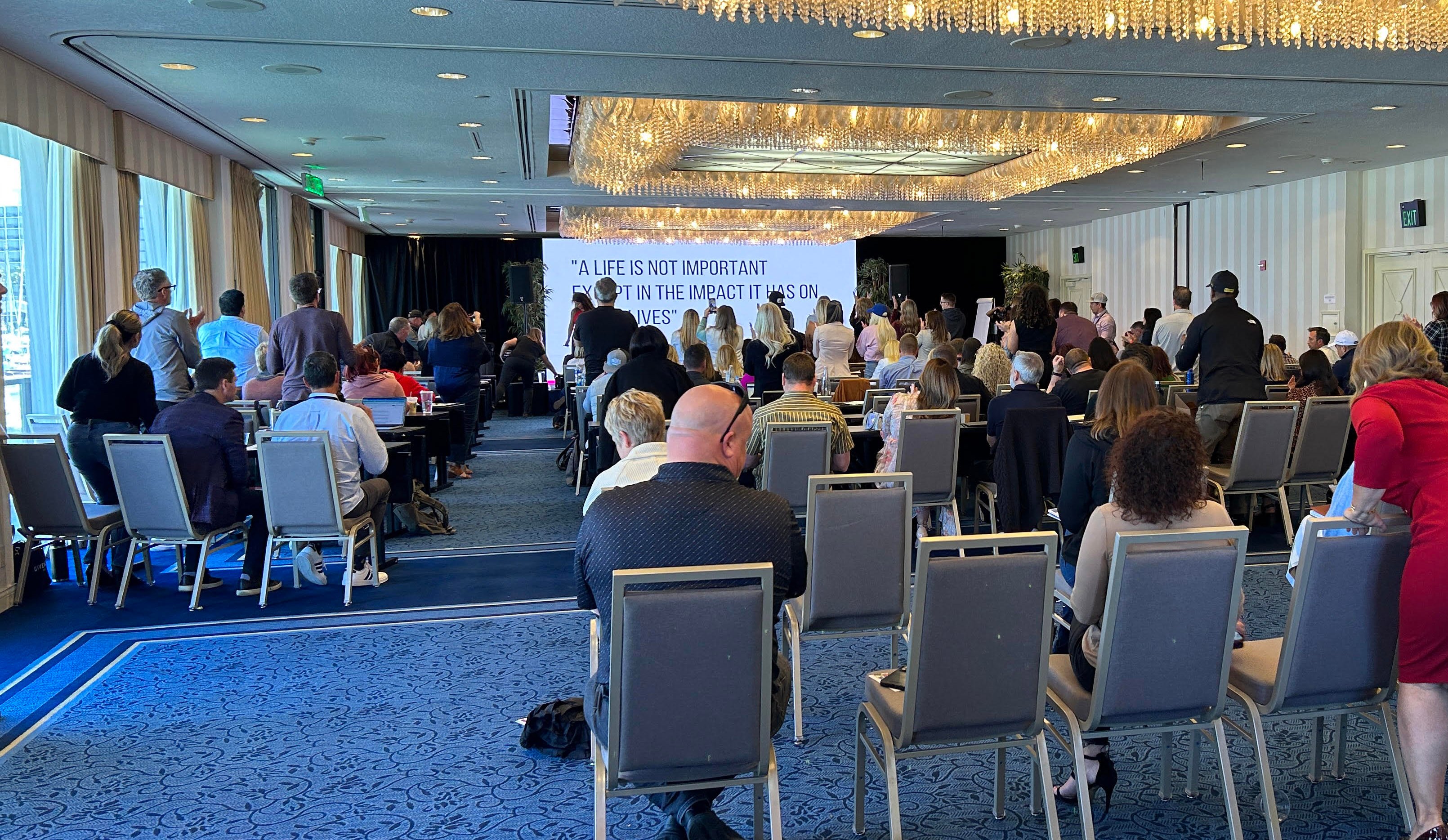 I just returned home from San Diego for Spring Bengtzen's event. She and her team sold 598 homes last year in Utah, and she put on an excellent event on how to do it.
I taught a 3-hour marketing-specific workshop before the event. There were about 40 agents there, all of who wanted to grow their listing inventory and recruit productive agents. We spent the first half on listings and the other half on agent recruiting. Everyone paid an extra $50 for a ticket to attend. (Don't worry, it all went to the hotel to pay for the meeting room. These events are not cheap).
I have permission to share my workshop recordings with you:
1.
Part One - Listings (1hr 36min)
2.
Part Two - Recruiting (1hr 08min)
In the first recording on listings, I walk you through reconnecting with your Gmail, CRM, and mobile phone database with two helpful Q&A videos and one lead-generation message a month (free home value, cash offer, etc). You then call the people who reply to you, watch the videos, or opt-in to the lead forms to set appointments.
I also show you how to buy a list of homeowners in your target zip codes who are likely to sell and how to reach out to them with direct mail to set appointments or build your permission-based database of future sellers.
In the second recording on recruiting, you'll learn how to first build a responsive list of licensed agents who are motivated to make a brokerage or team change, and then how to position yourself through helpful videos, events, and strategy meetings as their best choice to improve their career.
I have a projection screen up the entire time with examples (Facebook ads, letters, videos, questionnaires, exporting lists, etc). If there's anything specific you want to see while listening to the recordings, email me.
Spring is a client. We implement almost everything you hear in the workshop on our core program. I share a lot of her examples since that's what the audience wanted to see. You can sit in on my meetings with Spring, with access to all the recordings, at www.LookOverSpringsShoulder.com.
Enjoy the recordings, I hope you find a few insights to get your phone to ring more. It's all actionable, step-by-step advice - I won't waste your time. It's all updated with what's working now in this 6-7% mortgage interest rate climate.
Frank Klesitz
P.S. I'll be in Ft. Lauderdale for Jeff Glover's LeadUp event on agent recruiting May 1-3. It's our job to implement the marketing ideas presented there (agent training videos, social media retargeting, etc). You can get more details here.