For the week ending August 6, 2021
Featured Video of the Week
"7 Kitchen Features Every Buyer Wants"
By Vyral Client Charlotte Mabry
This week, Vyral client Charlotte Mabry from Chattanooga, Tennessee discusses the most popular features that buyers are currently looking for in their future kitchens. Since kitchens are a major selling point in a home, it's definitely an important topic for her audience to be aware of. Charlotte explains each feature in detail and why buyers are interested in them. This video helps her audience plan ahead so that the renovations they make now will have the biggest impact in the future. Nice job, Charlotte!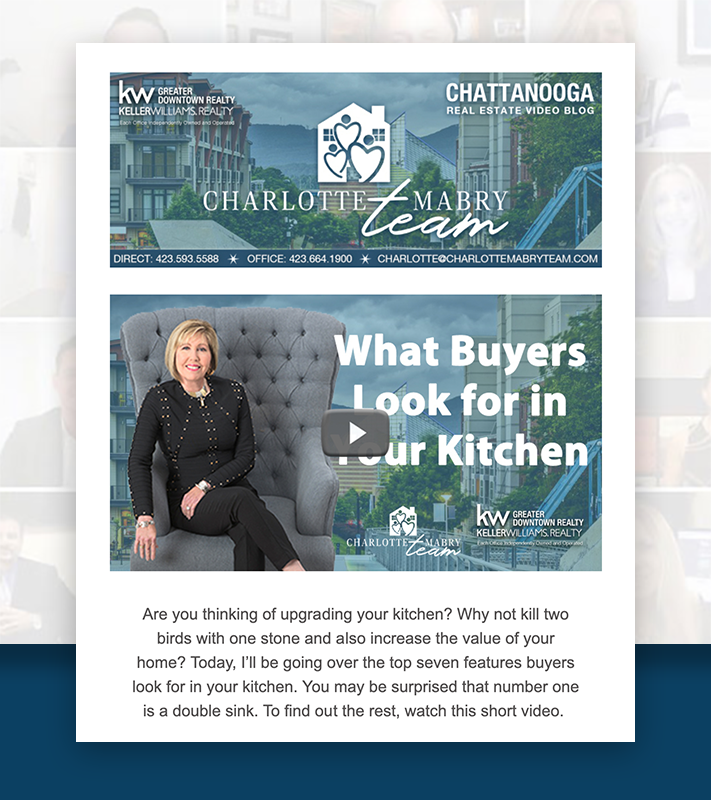 ---
Real Estate News Story
A story to share with local commentary/insight for your database
Bundled Commercial Real-Estate Loans Climb to Sales Record
"Investors show an appetite for higher-yielding debt and an expectation that business properties will rebound after COVID-19 shutdowns."

---
Read More [fa icon="long-arrow-right"]