Mastermind Club friends,
I wanted to write you with a quick story...
Kyle Whissel, #1 agent in San Diego, landed a major iBuyer account based on a mastermind connection from our September meeting.
Here's Kyle at our dinner that Thursday night in September talking to Brett Jennings, one of the top agents in Silicon Valley.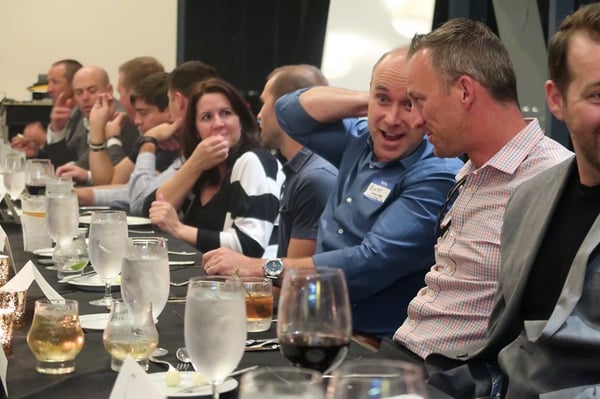 Kyle found the name of the decision maker, did a ton of research, and "hammered" them about working together. The iBuyer wasn't even in San Diego yet.
Amazingly, they got back to Kyle and decided to come into the market! That one connection put Kyle on the road to 1,000 deals.