For the week ending September 24, 2021
Featured Video of the Week
"The $54,000 Mistake…"
By Vyral Client Carson Eilers
This week's featured video comes from Vyral client Carson Eilers in Scottsdale, Arizona. In it, a team member interviews one of their clients who they helped make quite a large profit from his recent home sale. Boyd, the client, describes the process of working with Carson and his team and how they uncovered a mistake that saved Boyd $54,000. What a great testimonial video this is! Bringing in past clients to record videos with you can diversify your content and help sway home buyers or sellers that may be on the fence. This was a wonderful story to hear, and we're excited to see more videos of yours, Carson!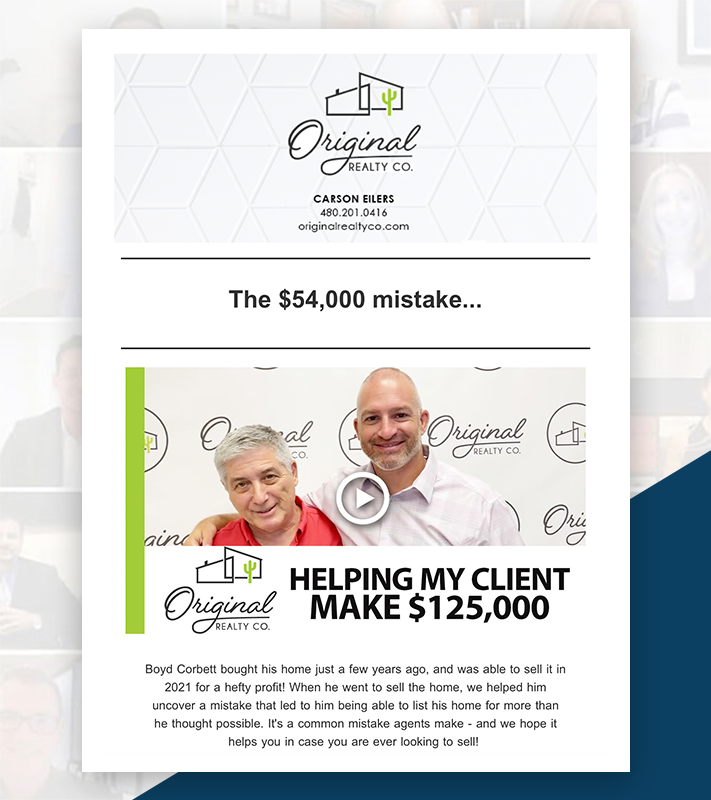 ---
Real Estate News Story
A story to share with local commentary/insight for your database
Artificial intelligence is taking over real estate – here's what that means for homebuyers
"Real estate companies are increasingly using artificial intelligence in every aspect of buying, selling, and home financing."

---